Rebecca Chesney
Urban Wild
Gasworks International Fellowship at CONA in Mumbai, India 2013
While in Mumbai I was researching the relationship between nature and humans in and around the Sanjay Gandhi National Park (SGNP).
At 104 sq km of native southern moist deciduous forest, the Park is home to many rare species of plant and animals, including leopards. However, the Park is almost entirely surrounded by a massive urban population of approximately 20,000 people/sq km.
During the 1990's the High Court in Mumbai ruled that, because of the intense pressure on the ecology of the Park from the eve increasing population, all humans should be evicted from the Park. It was estimated that nearly 460,000 people lived in the Park by the mid 1990's, but this number included both tribal villagers who had lived in the Park for generations, and thousands of illegal encroachers living in slums and shanties. The problems and conflict that arouse from this ruling still resonate today. The land is subject to environmental, political, commercial and humanitarian issues involving the interests of local authorities, conservationists, politicians, builders and land mafia as well as the thousands of people who still live within the Park boundary.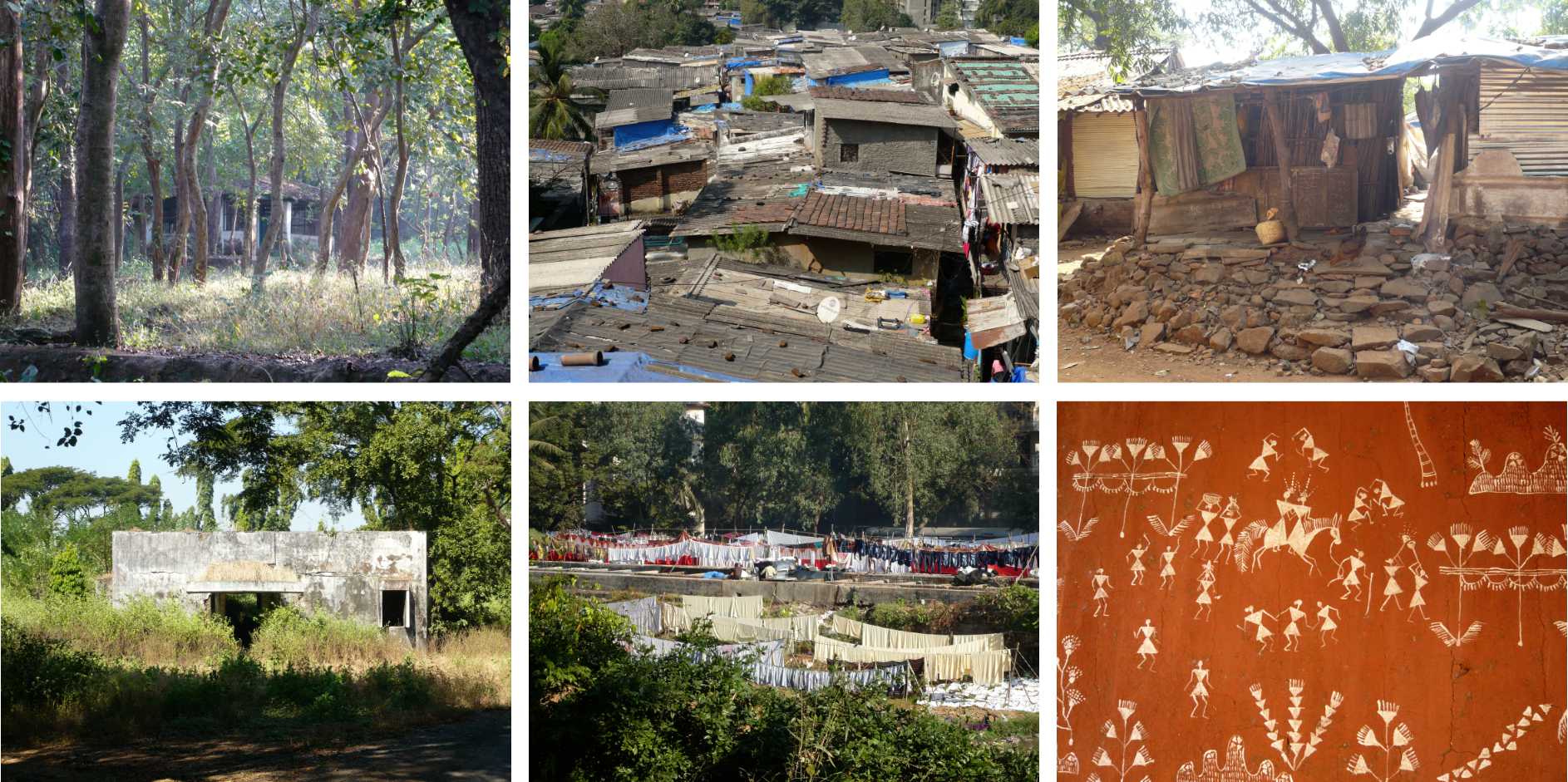 And with the proximity of a huge human population to the SGNP a conflict has arisen between people and leopards.
The plentiful stray dogs associated with human settlements are easy prey for leopards and constitute almost 70% of a leopard's diet. However, not only are leopards sighted frequently in and around settlements, there have been attacks on humans causing injuries and deaths.
I was given permission to visit one of the forest tribes in SGNP and interview a local woman. She tells of how her family has lived in the Park for 7 generations and talks about family members killed by leopards.
To listen to a section of the interview (in Marathi) go to my
Soundcloud page.

Left: Still from
Urban Wild
, 6 minutes duration
Right: Installation view of Urban Wild
See also my
Stray Dogs of Mumbai
drawings
here
Next
Back to Artworks