Rebecca Chesney
Stray Dogs of Mumbai
Research shows that the abundant stray dogs living in and around human settlements of the Sanjay Gandhi National Park in Mumbai, India are the main food source for Leopards living in the forest. Leopards seem to be largely surviving on small prey such as dogs, cats and pigs which constitutes as much as 70% of their diet.
The stray dogs of the National Park are a strange lot - all a bit sad and scabby. Some look quite well fed, but most have an injury of some kind with scars or chunks missing from an ear, or walking with a limp.
Although clearly living in the Park they don't crop up on any wildlife surveys - they are not counted - they are in between.
These drawings were made during my Gasworks International Fellowship at Cona, Mumbai.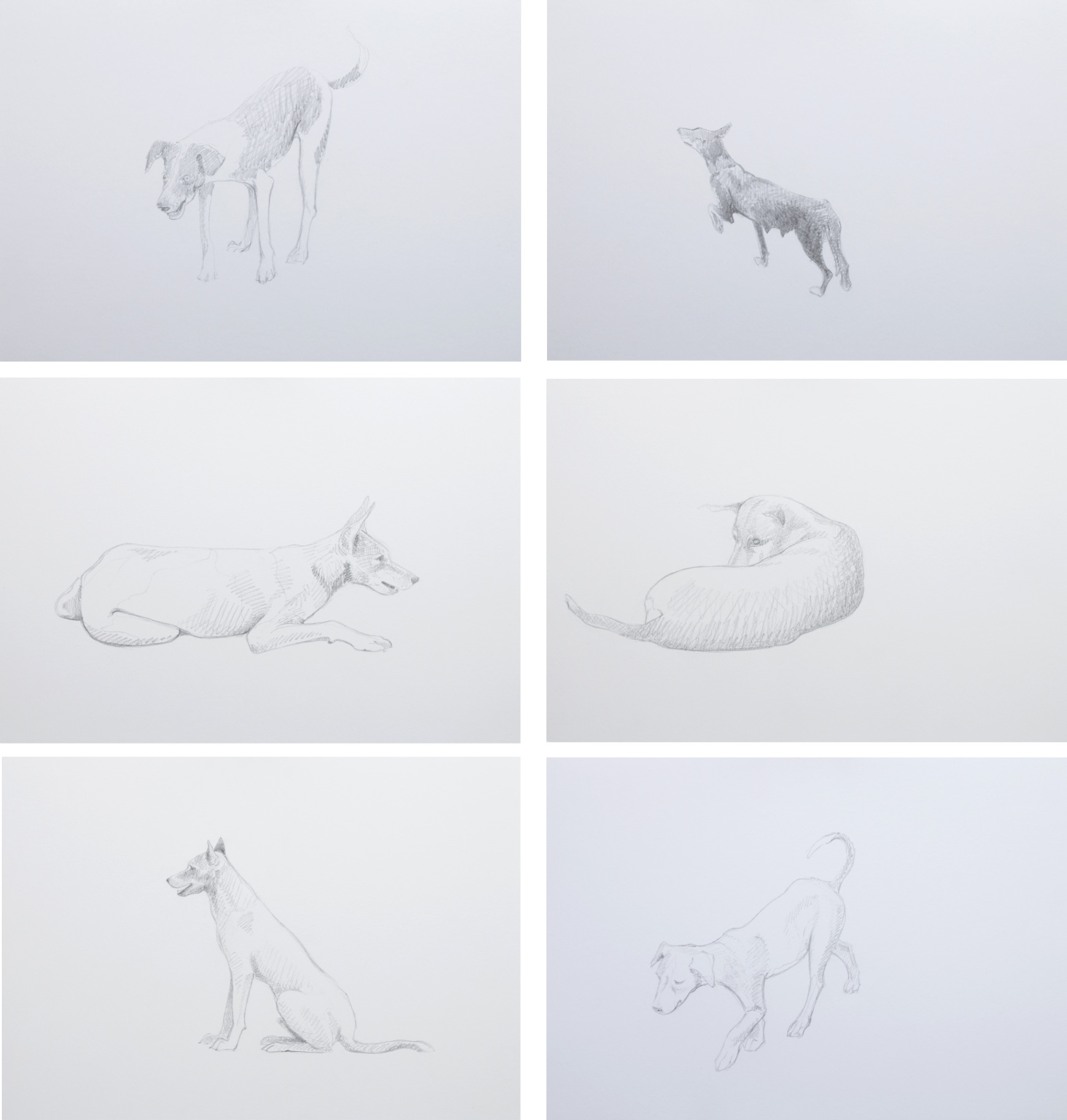 Pencil on paper 21 x 29 cm
From a series of 18
These drawings form part of my
Urban Wild
project at Cona in Mumbai, India
Next
Back to Drawings