Rebecca Chesney
Snapshot, Colours of the Brecon Beacons
Peak and Brecon Beacons National Park Authority 2016
A series of 96 colours make up the
Snapshot
range looking at ecology, geology, economics, industry and history of the Brecon Beacons National Park in Wales referencing subjects such as climate change, affordable housing, gender stereotyping, value and impact of visitors to the Park and the things that make the place unique.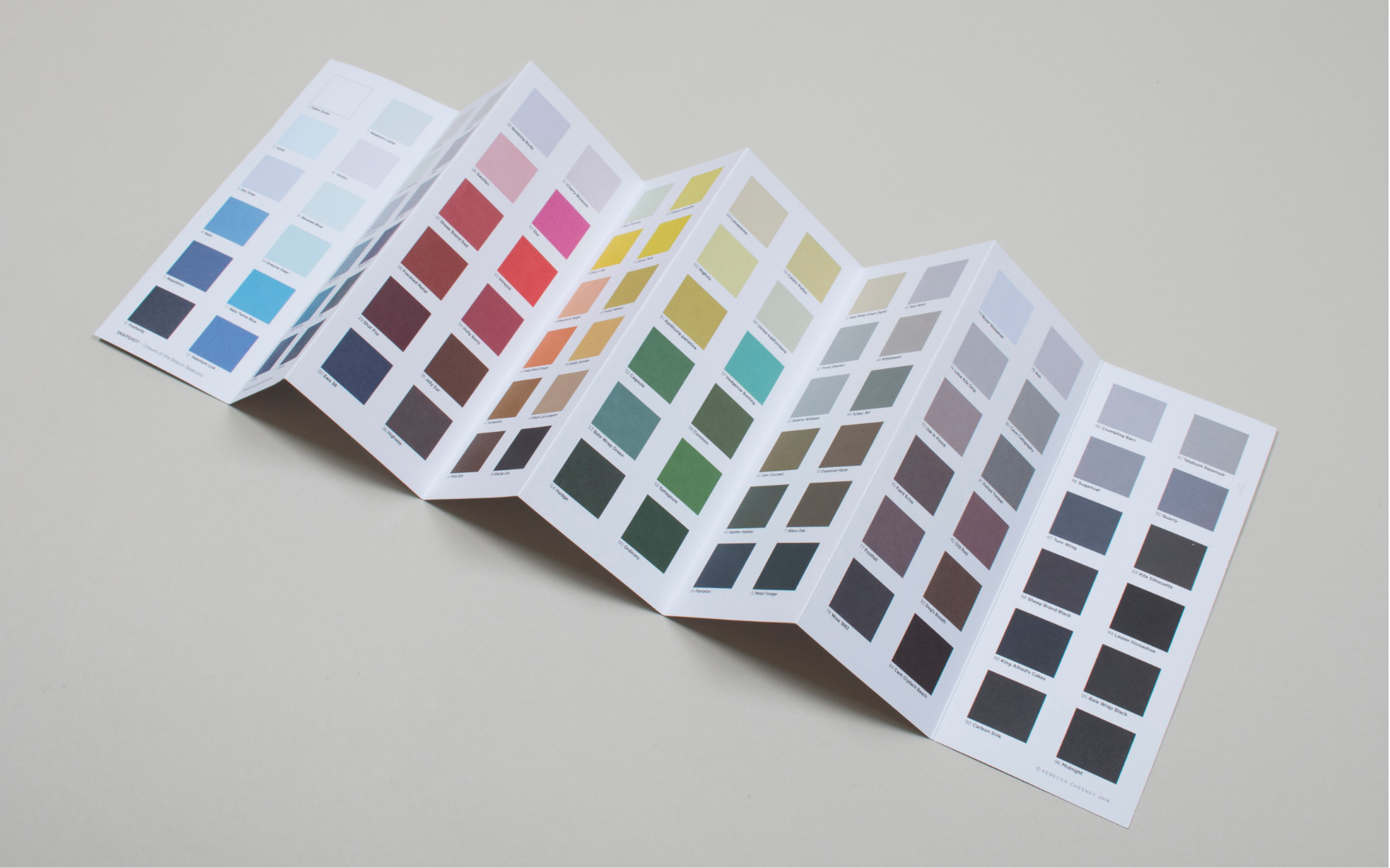 "
Snapshot
visualises the many layers of the Brecon Beacons environment during winter. This colour chart, created during a six-week residency in the National Park, represents the complex and unique relationships between agriculture, tourism, industry, ecology, culture and economy; some of the colours complement each other whilst others clash. A different season and location would result in a radically different palette. Snapshot is an attempt to reflect the realities of living and working in the Brecon Beacons; the stuff that goes on behind the observed veneer of landscape."
Rebecca Spooner, Arts Development Manager, Peak.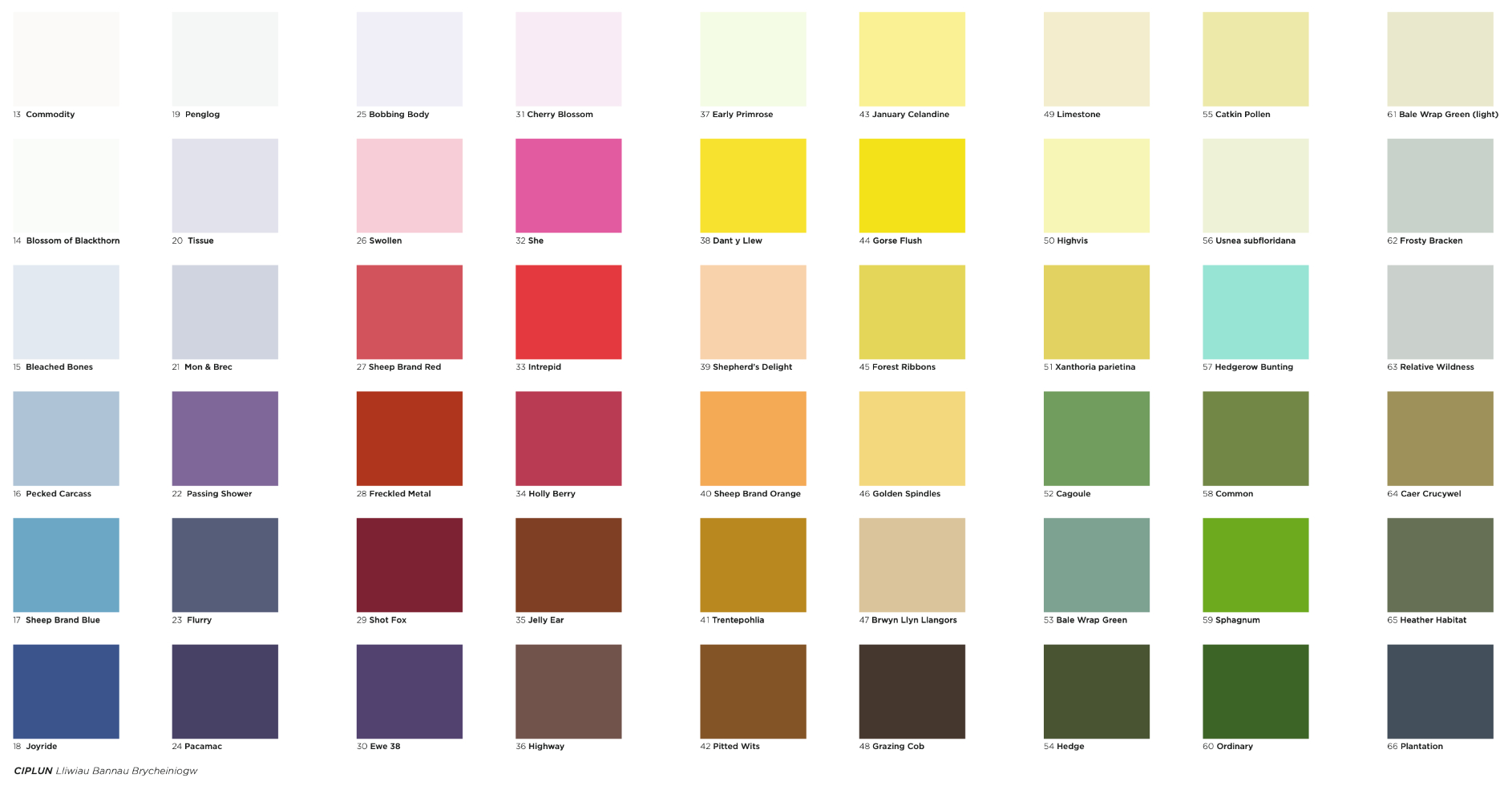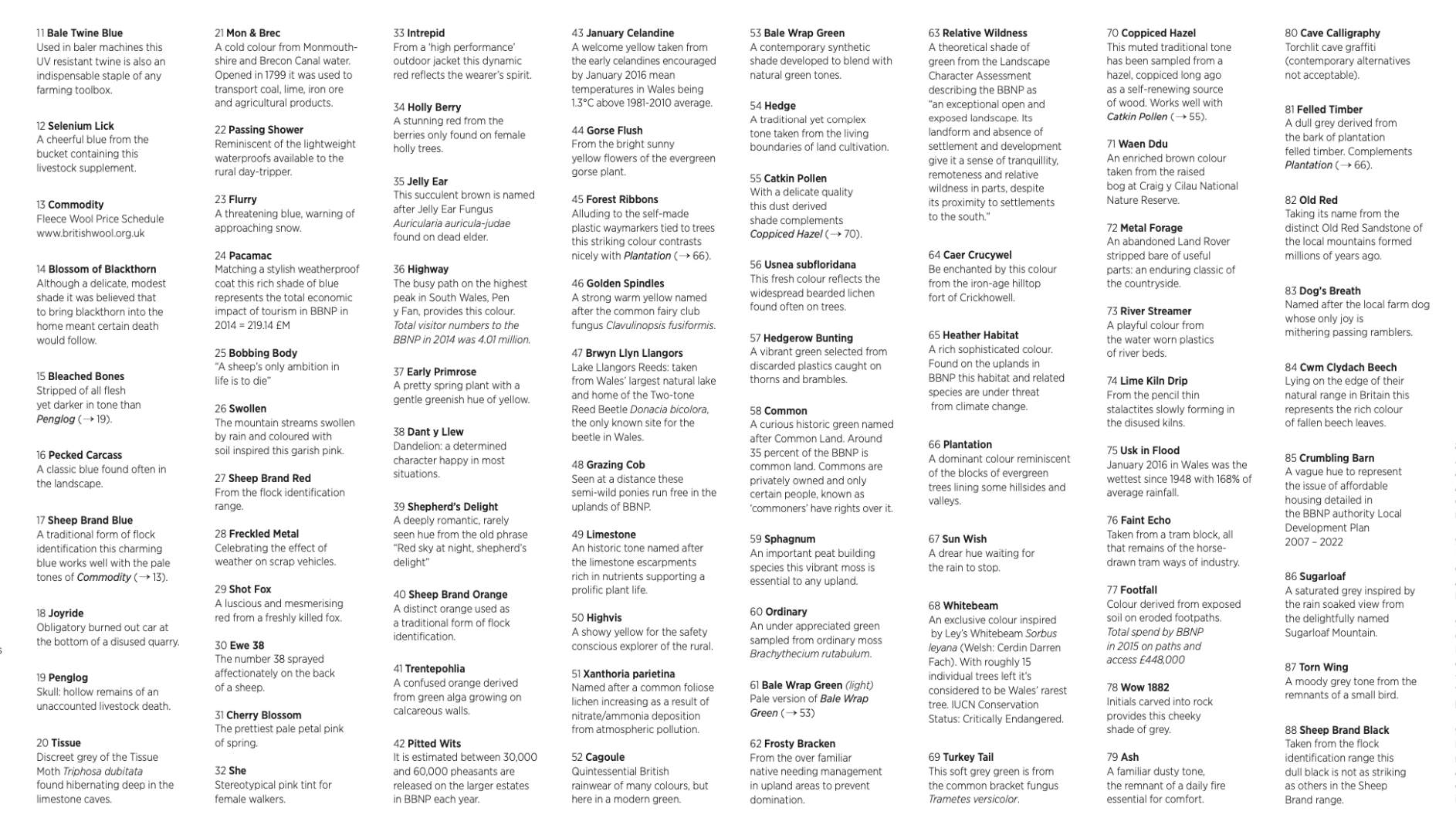 Left:
Colours of Climate Change
Seven of the
Snapshot
colours referencing climate change were made into paints and used on the gallery walls at the Peter Scott Gallery in Lancaster during the
Landscape|Environment
exhibition in 2016.
Right:
A Taste of the Country
Ceramic plates dipped in specially made
Snapshot
colours. Various sizes. Series of twenty plates commissioned by Compton Verney for
Creating the Countryside
exhibition in 2017.

A Taste of the Country
Three of the twenty ceramic plates with rural scenes dipped in specially made
Snapshot
paints.
L-R:
Swollen, Cagoule, Intrepid
.
Next
Back to Artworks