Rebecca Chesney
Near / Far
Montalvo Arts Centre, California USA 2016, 2017 & 2018
I've been looking at the increase in extreme weather episodes and the impact of changes in the climate. Near / Far was developed during my Lucas Artist Fellowship to Montalvo where I was invited to meet with scientists and researchers at the NASA Ames Research Centre, Stanford University and UC Berkeley. During my first visit in 2016, California was suffering from years of drought and an increase in wildfires, however on my return a few months later the state had suffered extreme levels of rainfall, floods and landslides over the winter months.
Supported by Lancaster Arts and Arts Council England.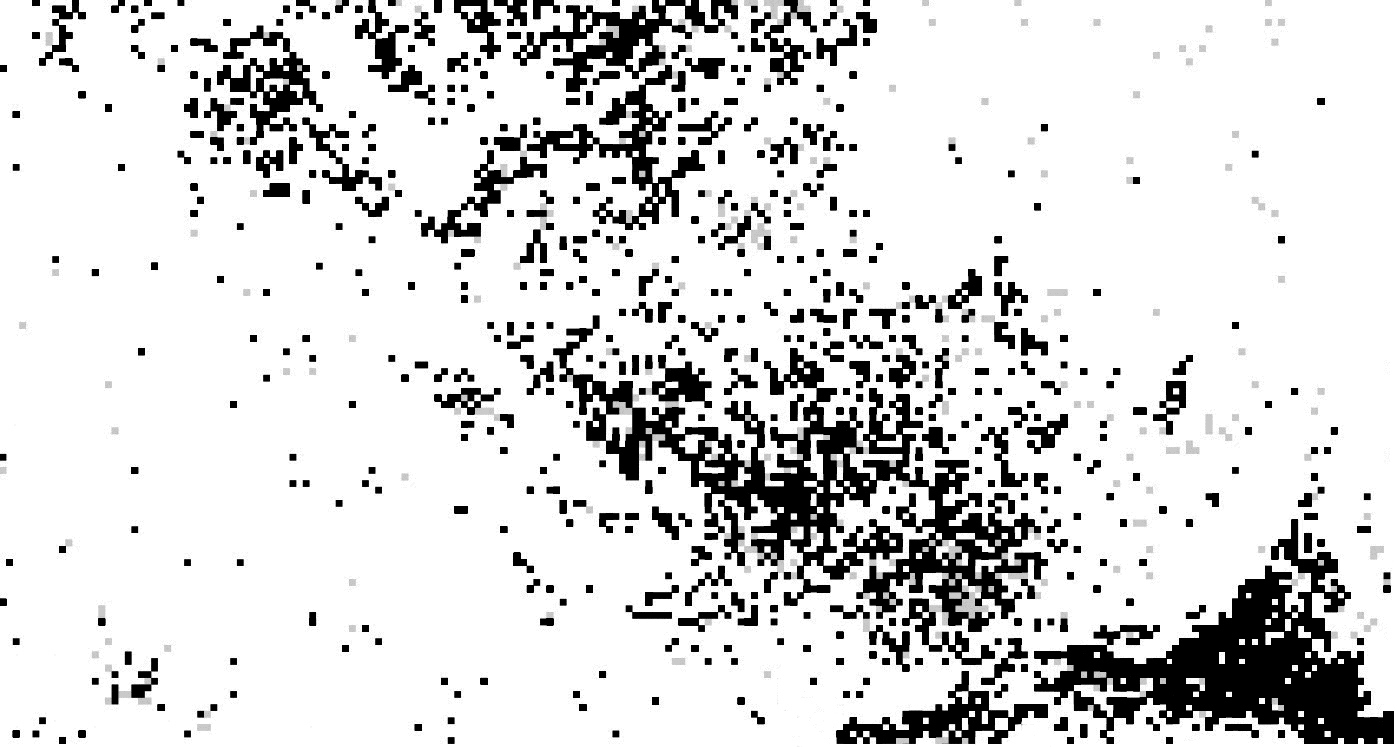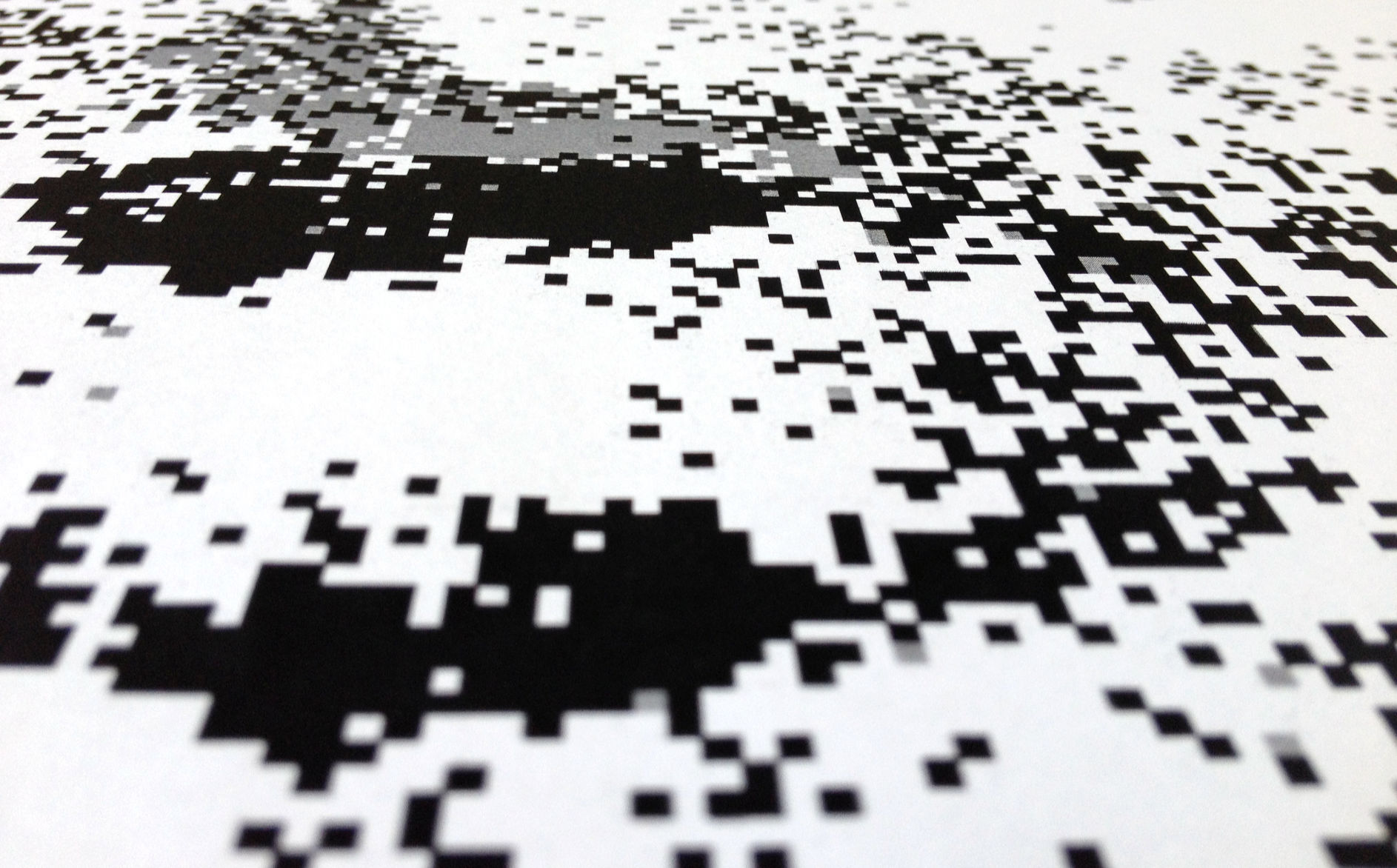 Far I
Hand screen print derived from NASA satellite imagery showing the extent of dead trees in the Sierra Nevada from 2013 - 2016
From a series of 8, each print 150 x 110cm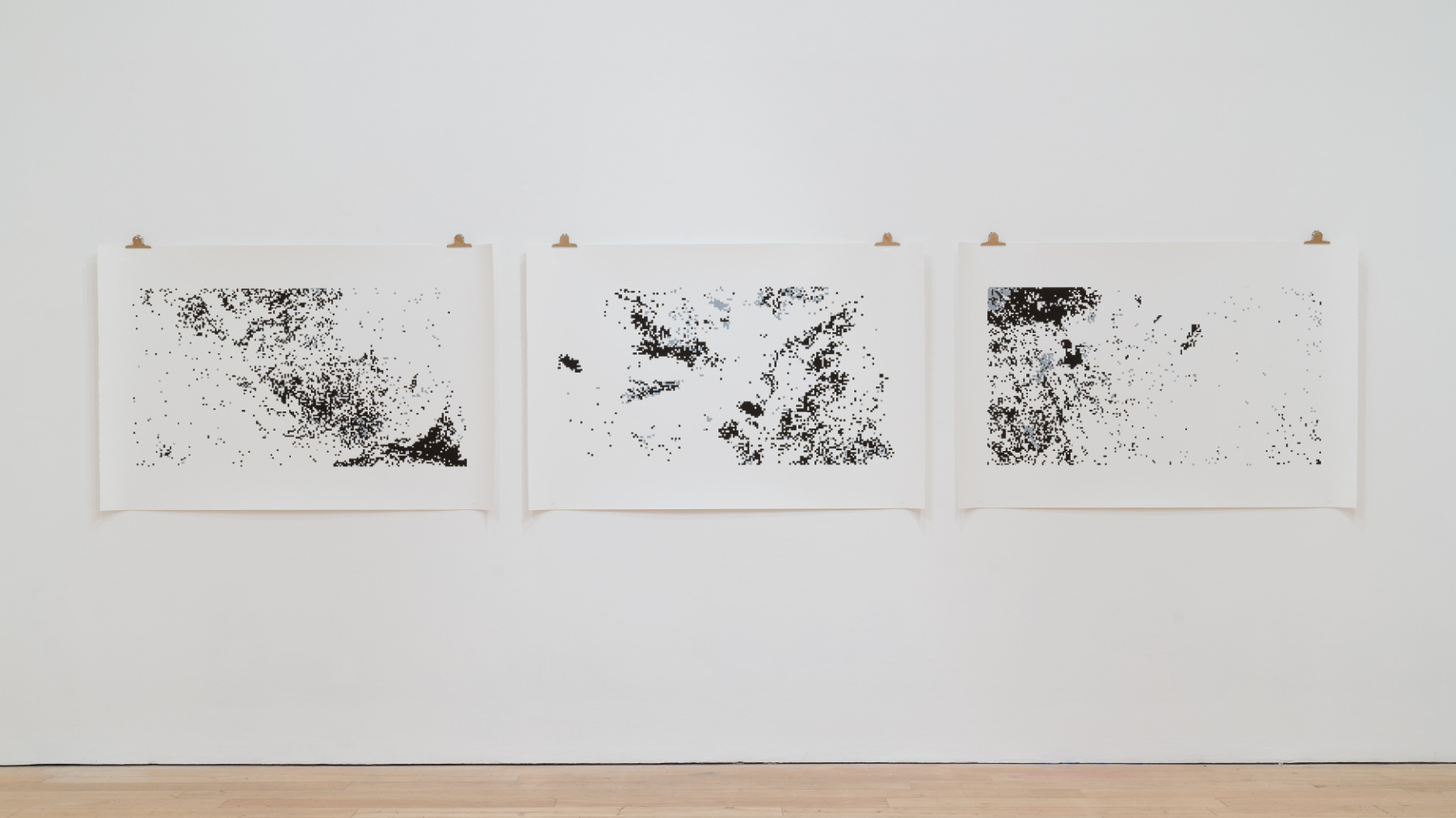 Far I, II, III
Installation view at Newlyn Art Gallery 2019
The United States Forestry Service estimated a loss of 66 million trees in the Sierra Nevada in 2016 due to years of severe drought and increase in bark beetle attack. Ponderosa, Jeffrey, Pinyon and Sugar Pines are most susceptible to attack. The dead trees create an increased fire risk.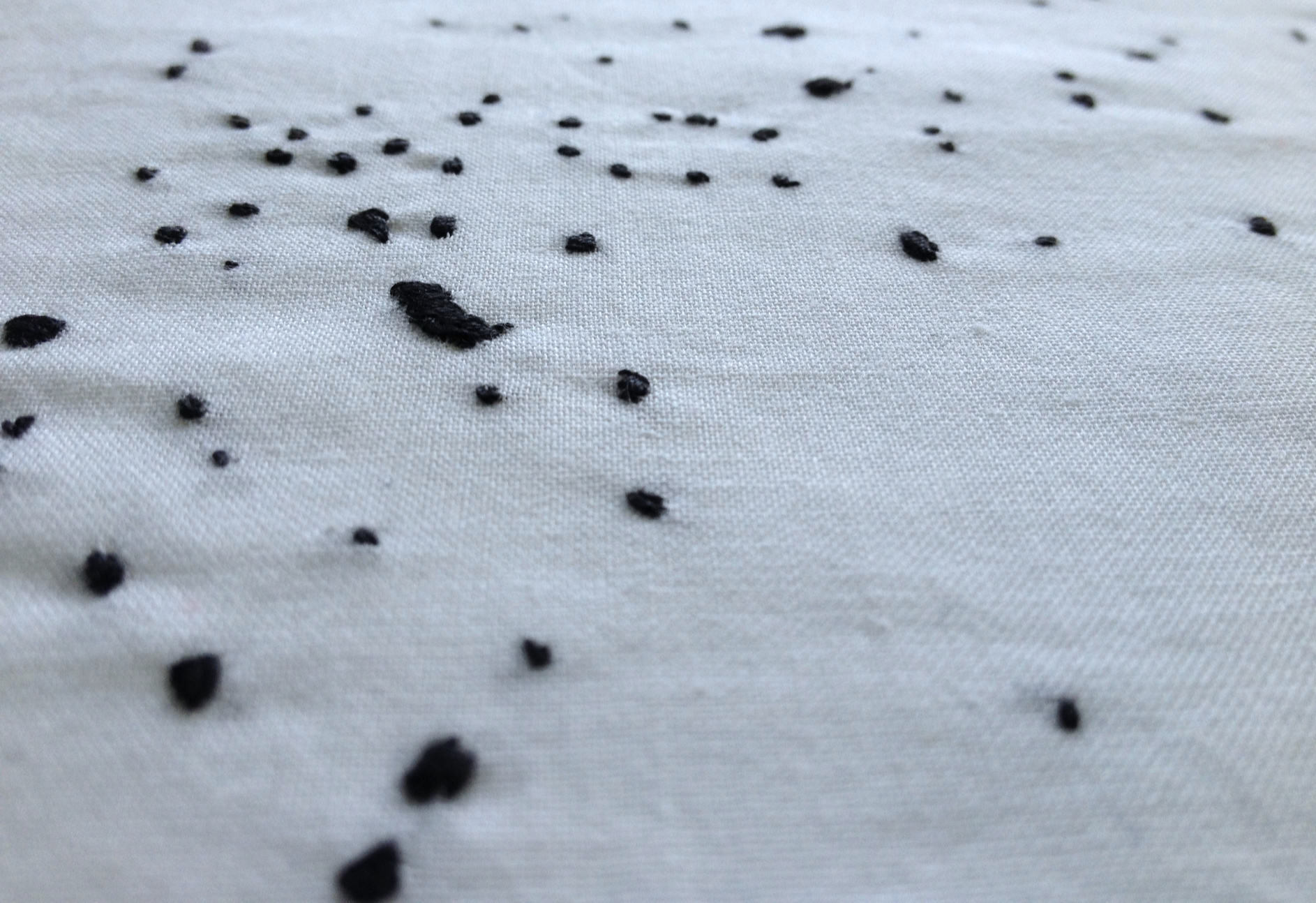 Near
Hand embroidery of bark beetle exit holes
Cotton thread on cotton fabric
From a series of two, each 28 x 33cm
Next
Back to Artworks