Rebecca Chesney
Future Kit
Montalvo Arts Centre, California USA 2017 (ongoing project)
*Be prepared for the future climate*
The Future Kit was devised during my Lucas Artist Fellowship at Montalvo Arts Centre in California while I was looking at the increase of extreme weather episodes.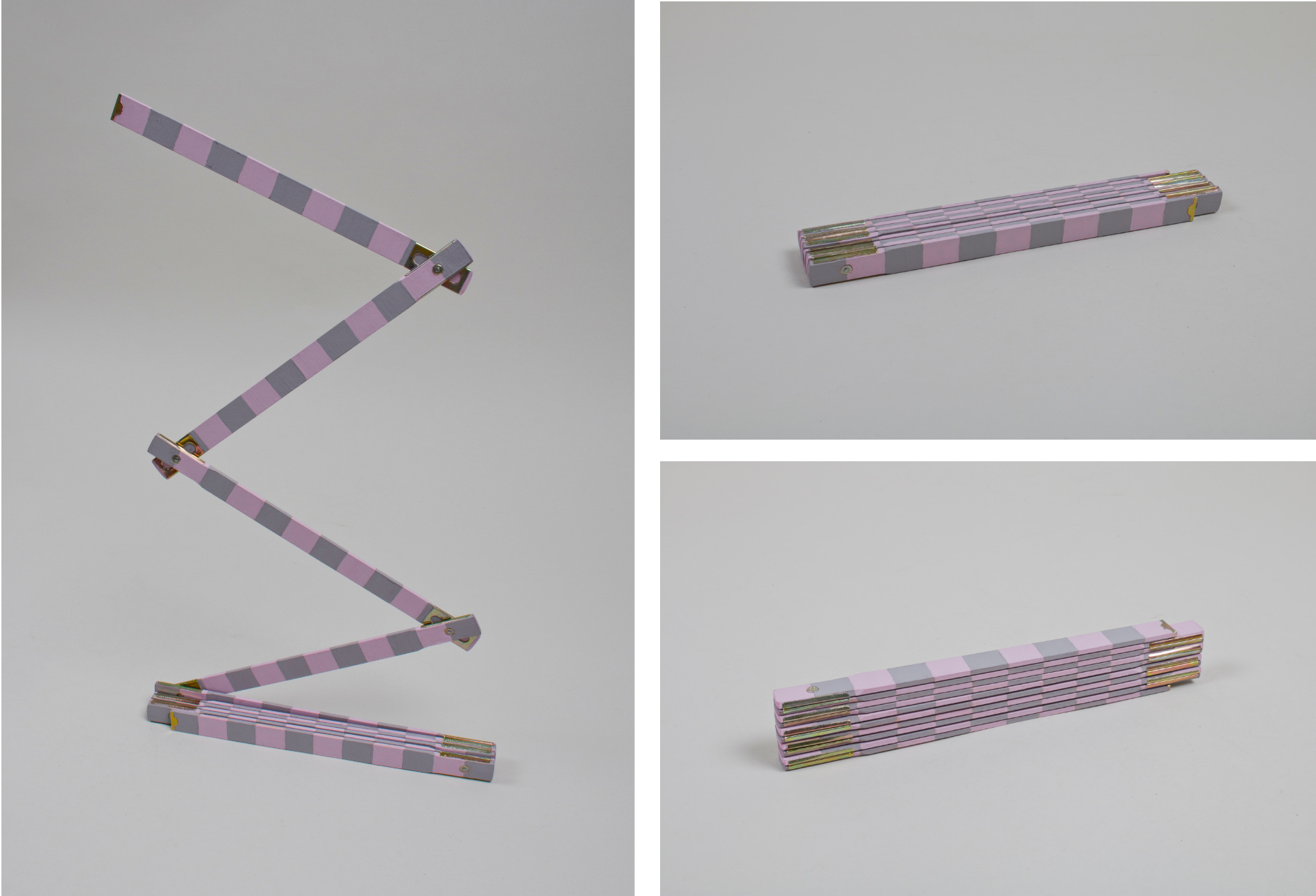 Flood Stick
2m folding ruler painted with specially made paints (derived from the colour of flood water) Limited edition of 10
Part of the
Future Kit
, this handy folding ruler is suitable for those living alongside rivers, on floodplains or low lying areas near the coast.
Folding wooden ruler, emulsion paint, 200cm 2017

Flood Stick
Drawings each pencil and gouache on paper, 21 x 29 cm 2017

Future Mask
Offering 100% UVA and UVB eye protection.
Protection against fine dust particles, water and oil based mists.
Made from lightweight cotton fabric with full head and skin coverage to shield against sunburn.
Embroidered cotton fabric & mixed media 33 x 22 x 20 cm 2018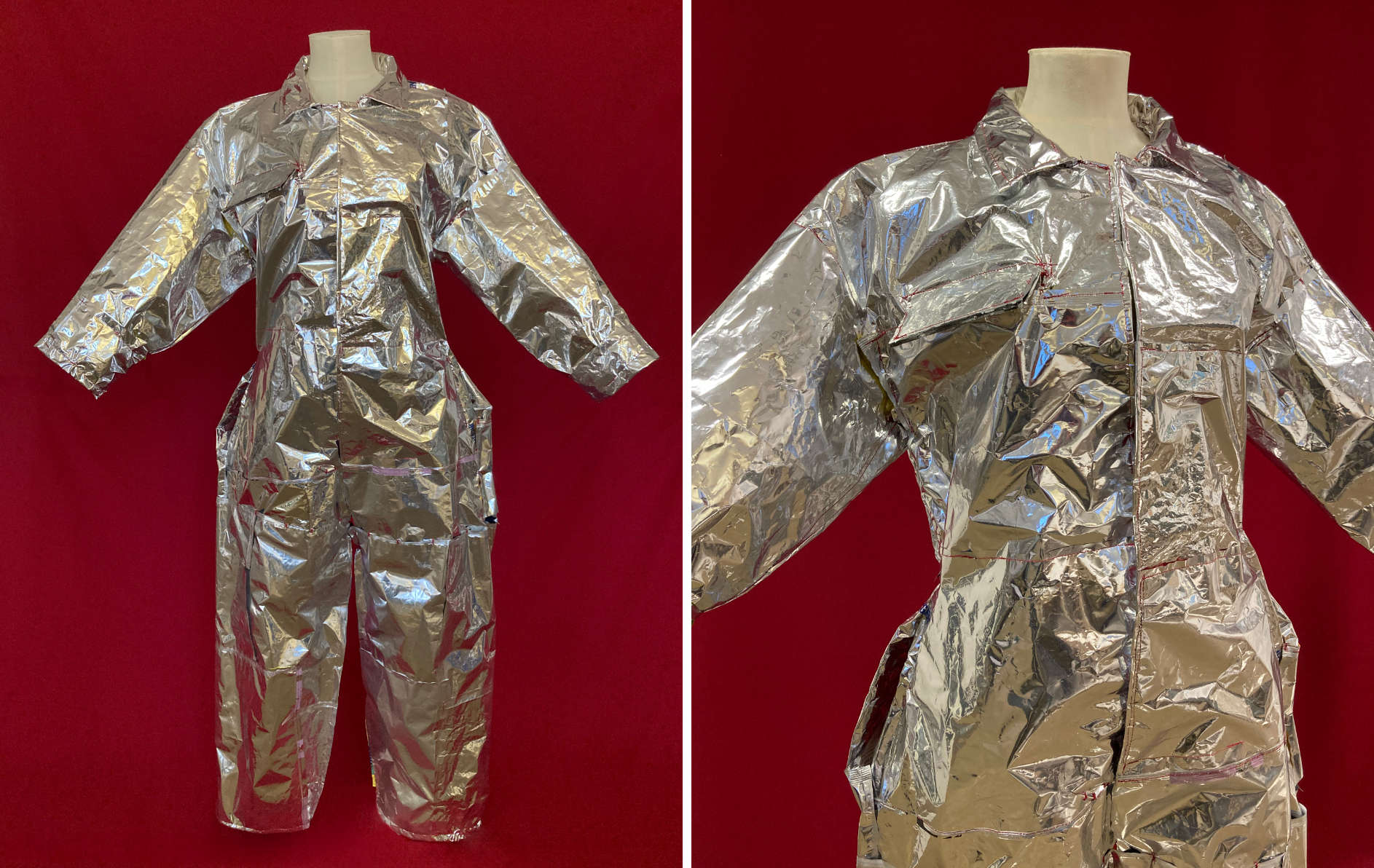 Future Suit
To protect the wearer from extreme weather, this suit is made from recycled, waste food packaging (crisps, snacks and biscuit wrappers).
Protection made affordable.
Food wrappers, cotton fabric, height 150 cm 2021
More elements of the
Future Kit
will be added to the website soon.
Next
Back to Artworks