Rebecca Chesney

Wee-weep
TONSPUR Kunstverein Wien, Museum Quarter Vienna 2022
Hand embroidered interpretation of five birds from
Songs of Wild Birds
by EM Nicholson and Ludwig Koch : gold crest, wood warbler, great tit, stock dove and lapwing onto cotton fabric. 162 cm x 200 cm
Songs of Wild Birds
by EM Nicholson and Ludwig Koch, first published in 1936, tries to help us understand the language of birds through written interpretation of their calls and songs.
But can we really capture the beauty and lyrical nuances of bird song through our clumsy phonetic utterances?
The sounds may be familiar but the language is unknown to us - it's not my language, it's not your language.
When bird numbers decline and disappear from our landscape will these phrases be all that remains?
This is a silent piece about sound - with only your own internal voice reading the 'words', or speaking them aloud.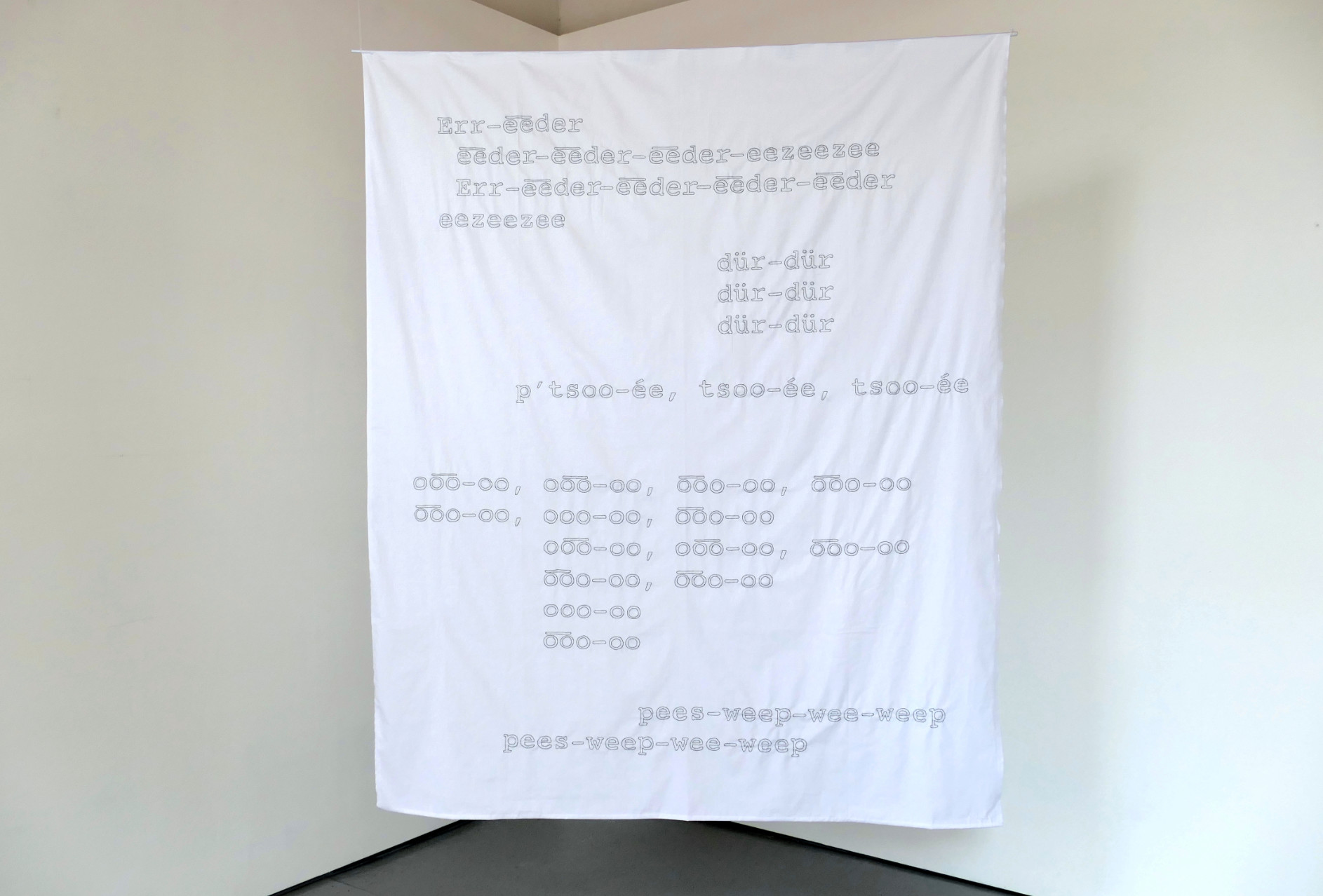 Next
Back to Artworks