Rebecca Chesney
Invaders Archive
Ongoing (since 2013)
I am making an Invaders Archive. The Archive has been set up to collect and hold information about invasive plant species. It covers subjects ranging from science and ecology to culture and folklore; human influence and climate change to art and design. This is an ongoing project.

Collecting Giant Hogweed
Heracleum mantegazzianum
specimens for the
Invaders Archive
in July 2014.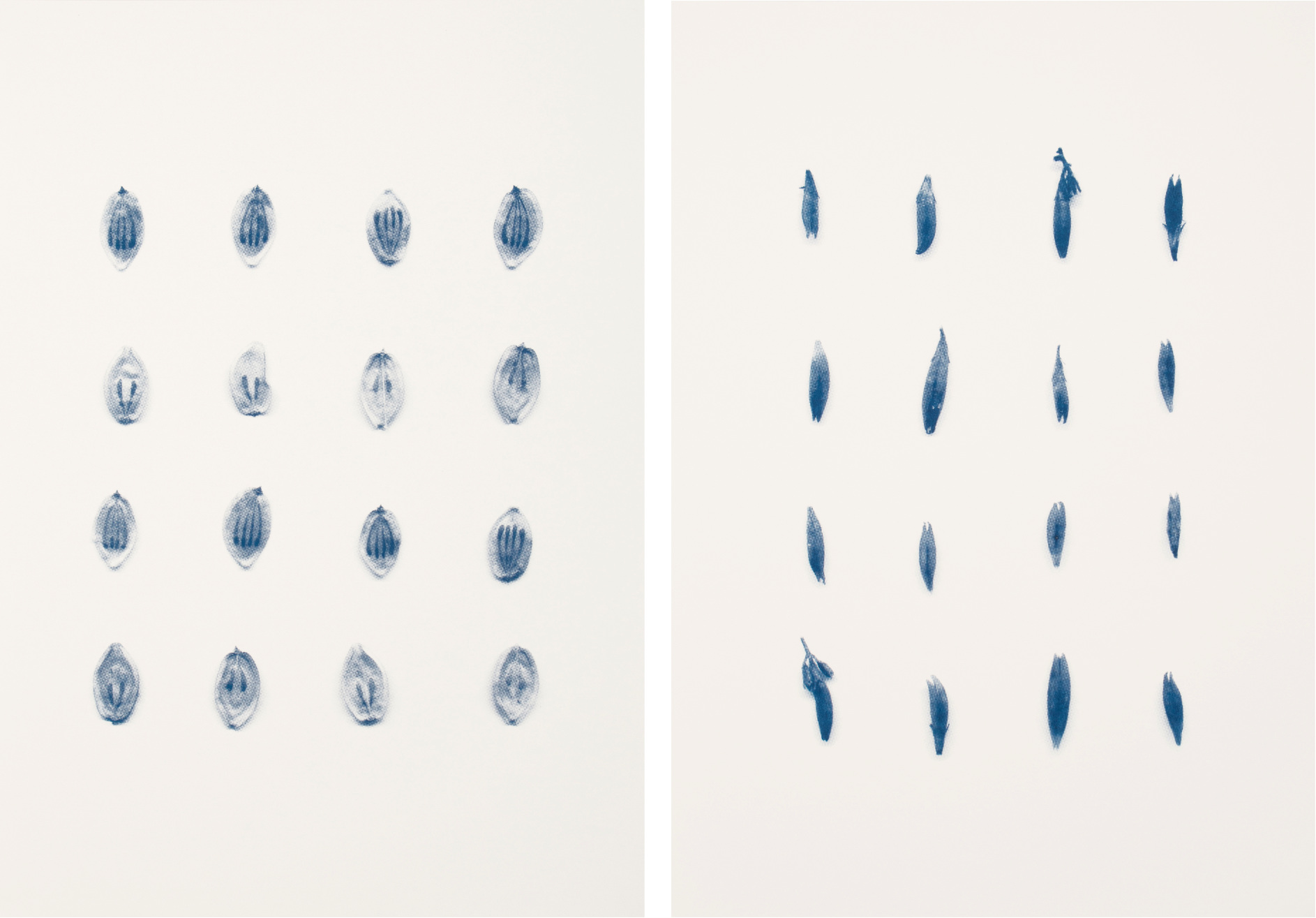 Left:
Giant Hogweed Seeds
Heracleum mantegazzianum
Hand screen print 2015. 59 x 42 cm
Right:
Buddleja Seeds
Buddleja davidii
Hand screen print 2015. 59 x 42 cm

Left: Screen prints and plaster casts on display at AirSpace Gallery, Stoke-on-Trent 2018
Right:
Invaders Archive
limited edition. Hand screen printed box containing 3 seeds in resin (Himalayan balsam, giant hogweed and buddleja) box size 12 x 9 x 3 cm.
Seed in resin 3 cm diameter. Edition of 5. 2016
Invaders Archive (Darmstadt Edition)
2018
In summer 2018 I was commissioned to make the Invaders Archive (Darmstadt Edition) in Germany. In collaboration with ceramicist Jean-Francois Paquay, I collected, dried and burnt six invasive plant species found in the forest in Darmstadt. Handmade clay tiles were glazed with the plant ashes, fired and then installed in the forest beside specimens of the plants collected. The six species collected were Japanese Knotweed, Acacia, Canadian Goldenrod, Douglas fir, Black Cherry and Tree of Heaven.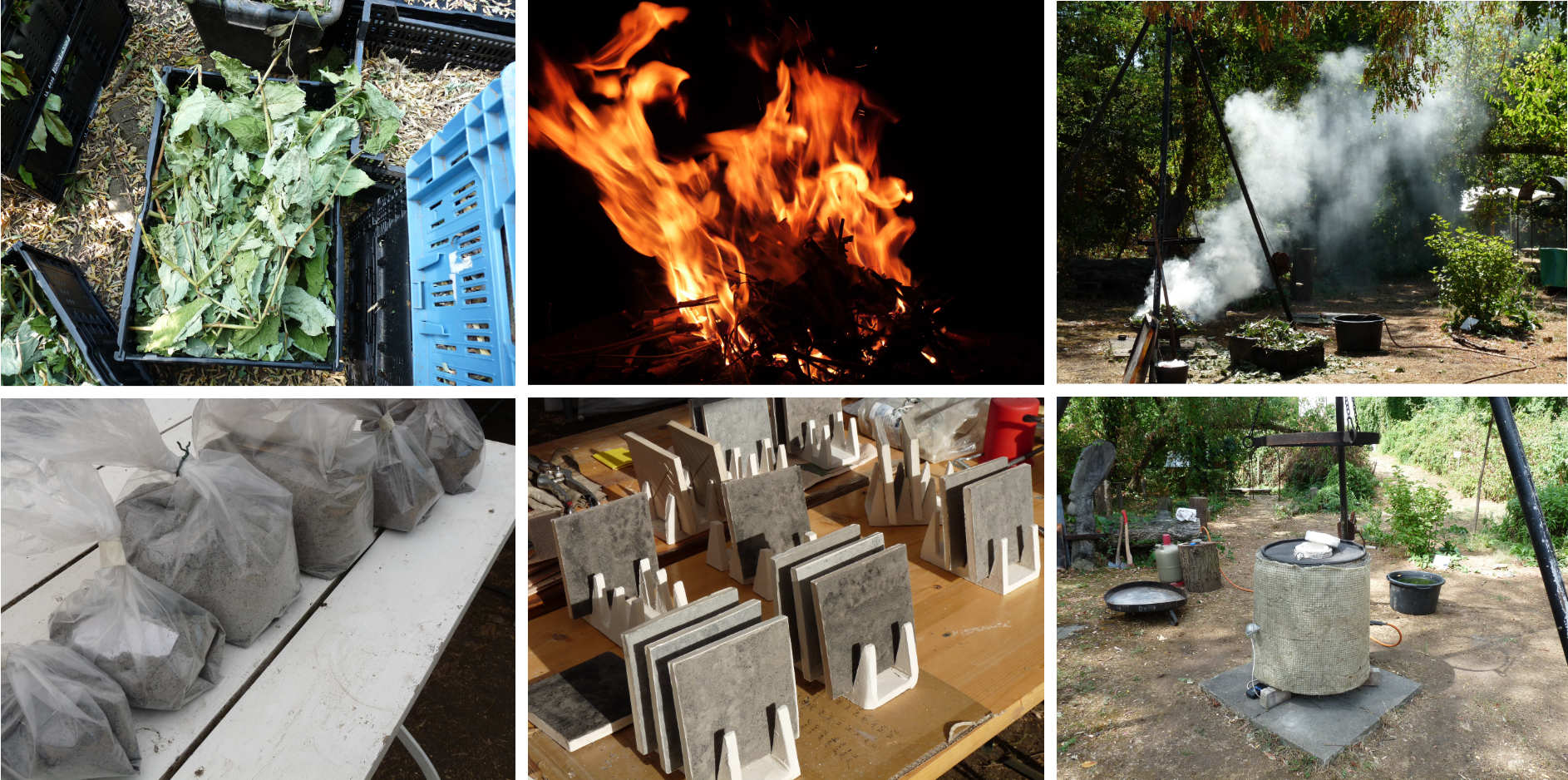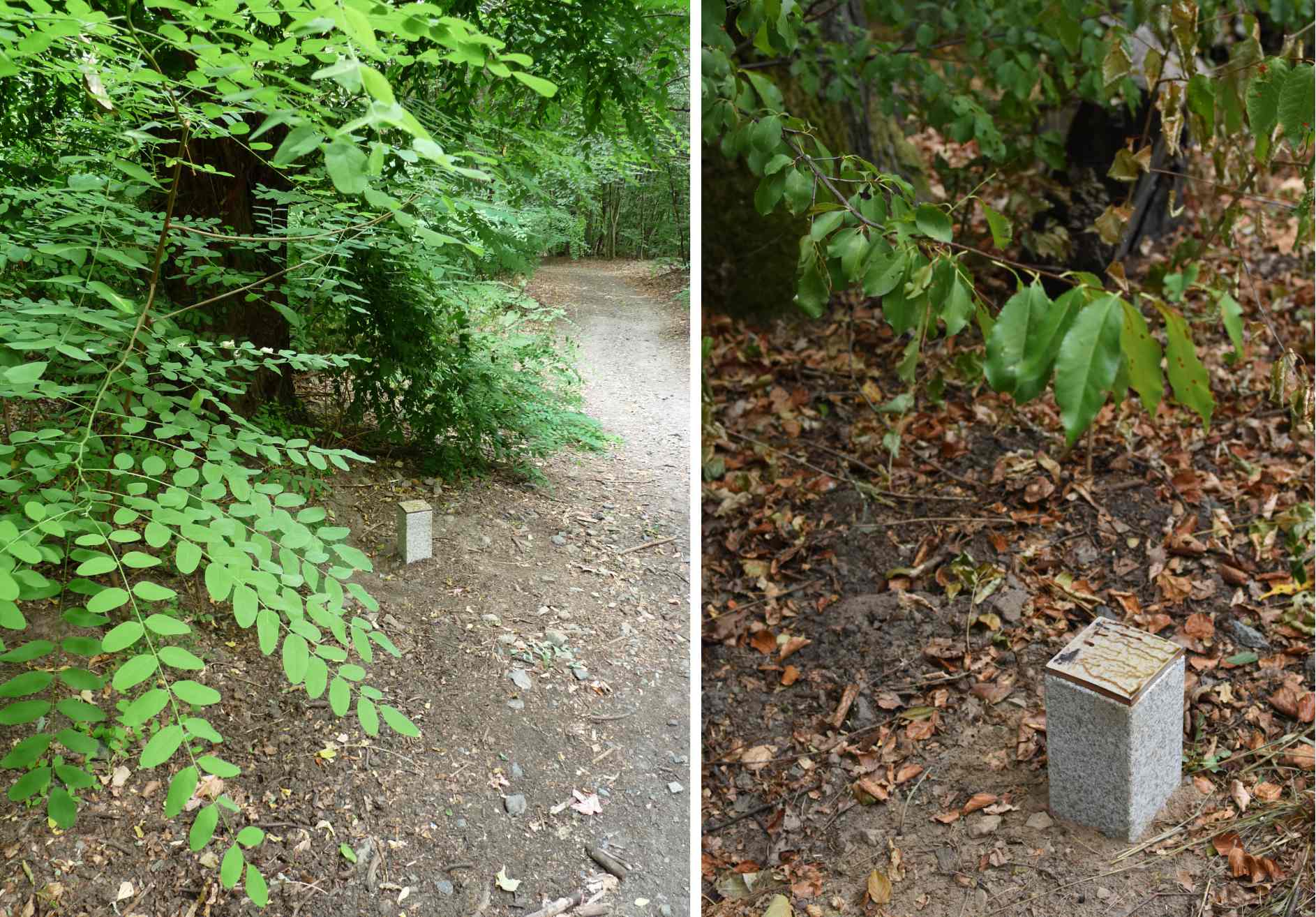 Left: Acacia ash glazed tile installed under an acacia tree
Right: Black Cherry ash glazed tile installed under a black cherry tree (photograph by Florian Schneider)
Next
Back to Artworks