Rebecca Chesney
I'm blue, you're yellow
Everton Park, Liverpool 2012 (ongoing)
The idea came as a result of my research during a residency at Yorkshire Sculpture Park in 2010/11 where I proposed the creation of habitat to help encourage and support local populations of bees and other insects. Although the meadows couldn't be planted on the YSP Bretton Estate, the Everton Park site was identified as being suitable for the development of the meadow intervention. The creation of the meadows was commissioned by Landlife, with support from the National Wildflower Centre, Liverpool City Council, Friends of Everton Park, the Liverpool Biennial and were funded by Arts Council England.
One acre is made entirely of blue flowering species, the other acre is entirely of yellow flowering species. Each acre is square in shape.
Creating a striking visual impact on the landscape, the meadows provide a rich source of food for many different species: bees, butterflies, moths, ants, beetles and hoverflies etc… which in turn attracts birds and bats to the site.
The meadows have continually changed since 2012: annual plants slowly declining, the perennial plants establishing and thriving, some species disappearing and other wildflower species coming in. The meadows are never static: they change colour with the weather, move and sway in the breeze and are alive with foraging insect life. Events held on the meadows include seeding, weeding and bee ID workshops, and they provide a resource for nature studies to local primary schools and a site for research into colour preference in pollinators by Liverpool John Moores University conservation students.
In 2015 the meadows were extended to cover more areas of the park with Grow Wild England Flagship award funding and further investment was secured from Eden Projects in 2018 and Liverpool City Council in 2019 - 2020 to help maintain the meadows and associated engagement projects.
Situated in Everton Park on Netherfield Road North, the meadows are in bloom during the summer months, free to visit and open all day.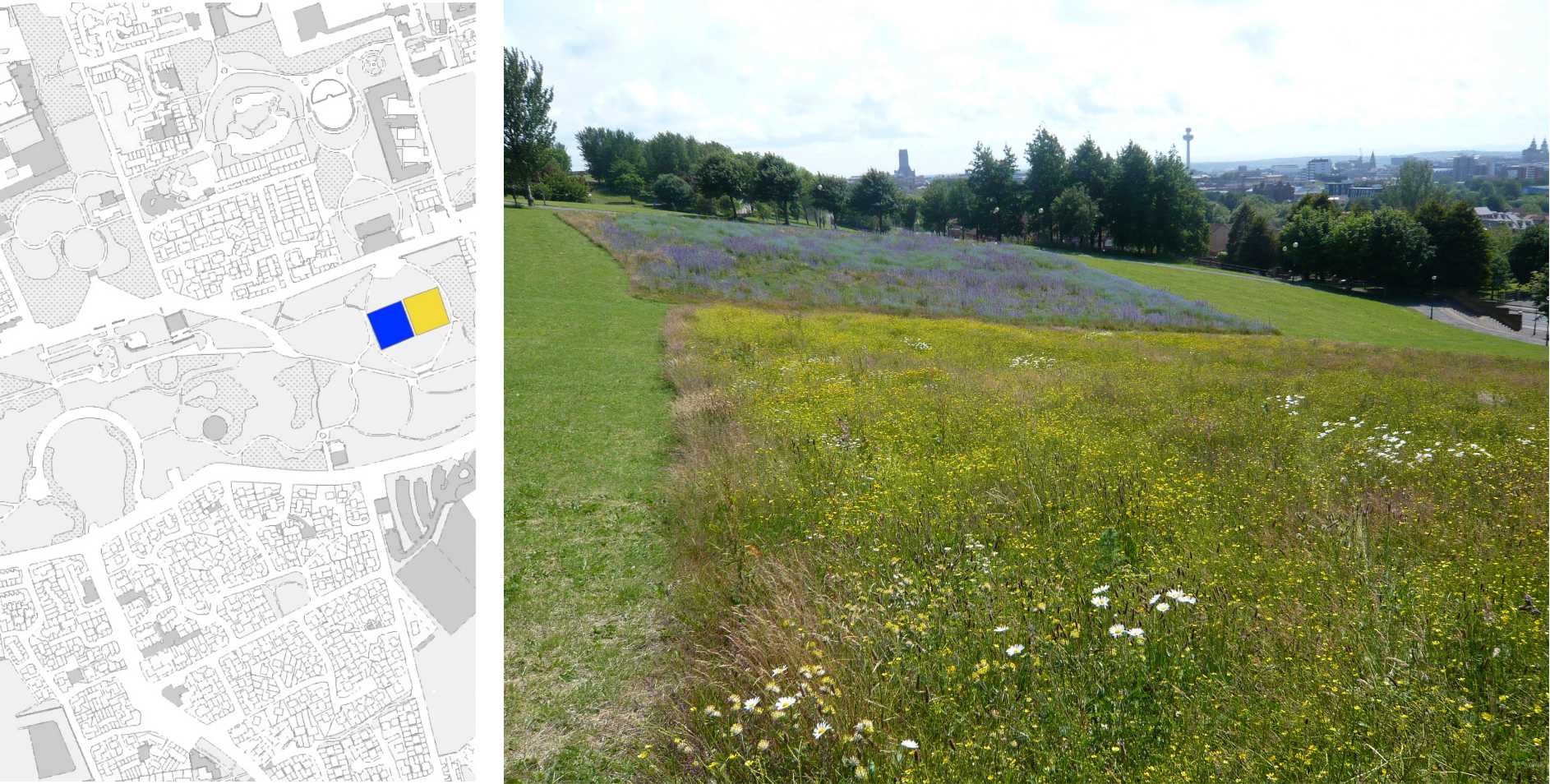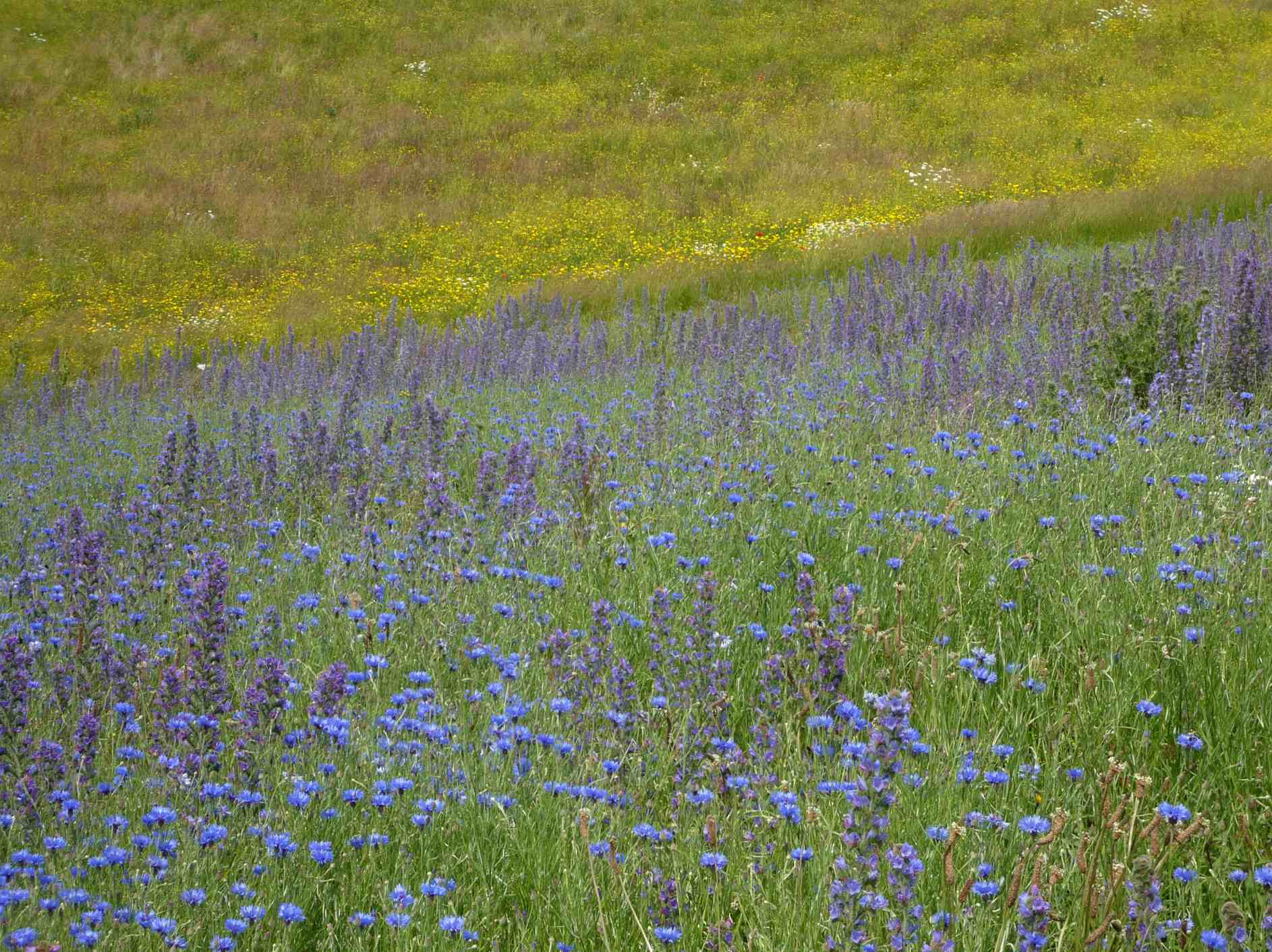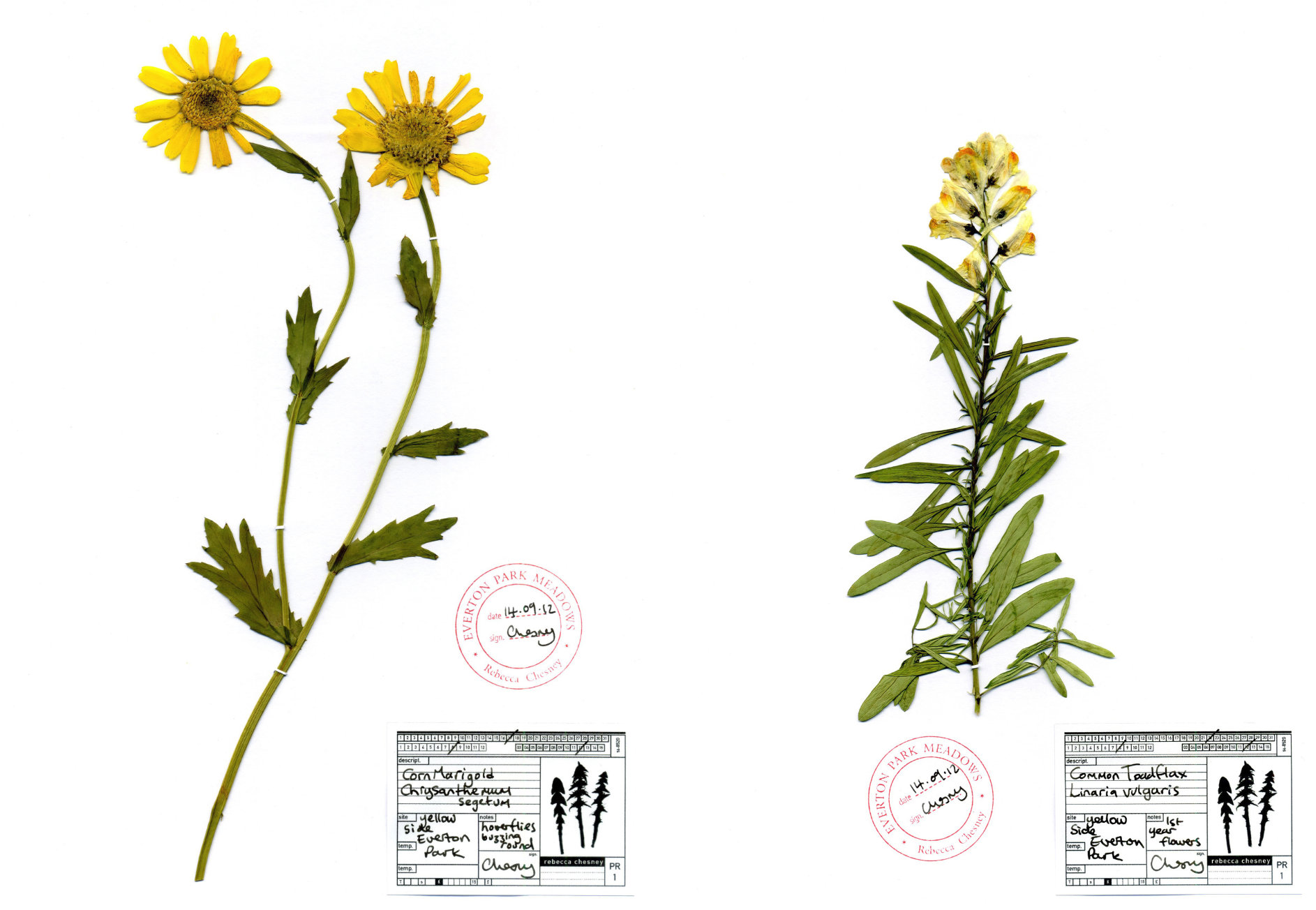 Specimen sheets collected to document the species of flowers found on the site
Left: Corn Marigold
Chrysanthemum segetum
Right: Common toadflax
Linaria vulgaris
Left: Bee ID workshop held on the meadows
Middle: The meadows provide a resource for nature studies to local primary schools
Right: A place to play, explore and experience close contact with nature within the city

The meadows have become a rich source of forage for numerous insects: bumblebees, honey bees, solitary bees, butterflies, ladybirds, moths, hoverflies, ants, beetles, spiders etc…

The meadows have constantly changed since they were planted in 2012. They are now a patchwork of species and colours continuing to attract many different pollinators (three images above taken in 2018 and 2019).

These three images were taken in summer 2021 (because of the Covid19 pandemic I wasn't able to visit the meadows in 2020).
Next
Back to Artworks