Rebecca Chesney
Irrational Constant
Nirox Sculpture Park, South Africa 2013
Traditionally considered as aesthetically pleasing compared to an untamed and disorderly natural landscape, the manicured lawn represents integrity, pride and status. However, this cultured nature we desire demands much laboured attention: controlling weeds, regularly cutting the sward to a particular length and, in certain climates, supplying water in copious amounts.
The circumference of a new lawn installed at Nirox is determined by, and equal to, the spray of a sprinkler sited in the centre of the circle. In continual rotation the sprinkler becomes not only a necessity to the health and survival of the lawn, but also a barrier by blocking access to the grass. Devoid of function this newly created lawn, isolated in one of the drier areas of the park, also questions our notion of aesthetics in relation to the wider surrounding landscape.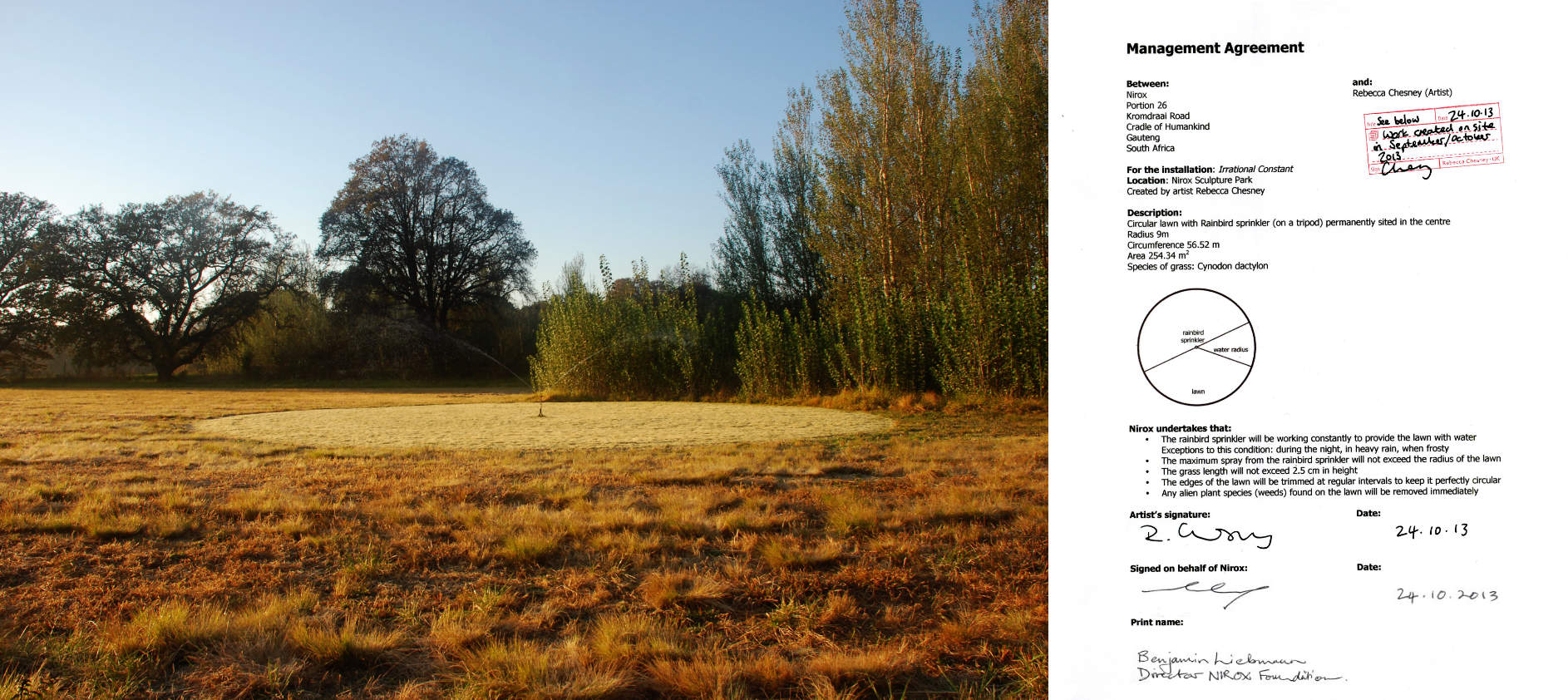 Left:
Irrational Constant
in winter 2014
Right: Management agreement with Nirox stating how to manage the lawn into the future.

Left:
Cynodon dactylon
Species of grass used for
Irrational Constant
Middle: Rainbird sprinkler used in the centre of
Irrational Constant
Right: Preparing the ground at Nirox Sculpture Park ready for
Irrational Constant
in September 2013.

Embroidery of the tick, tick, ticking sound of the Rainbird sprinkler (taken from a sound recording on site)
Thread on cotton fabric 24 cm x 178 cm
Next
Back to Artworks