Rebecca Chesney
With far-heard whisper, o'er the sea
Newlyn Art Gallery, Cornwall 2019
Sea levels are rising.
The Newlyn Tidal Observatory was established to determine mean sea level as a starting point for measuring height and levelling throughout the UK and provides the longest sea level records ever kept. After gaining permission to access to the Observatory in January 2019, I produced an 8.75m long drawing showing over 100 years of mean sea level data recorded at Newlyn since 1916.
Each of the specially made record cards represents a year and the pencil line across it shows the mean sea level recorded at Newlyn for that year. Viewed all together the line undulates and slowly rises across the gallery wall. Minimal in its execution, the drawing holds a vast truth: sea level is rising.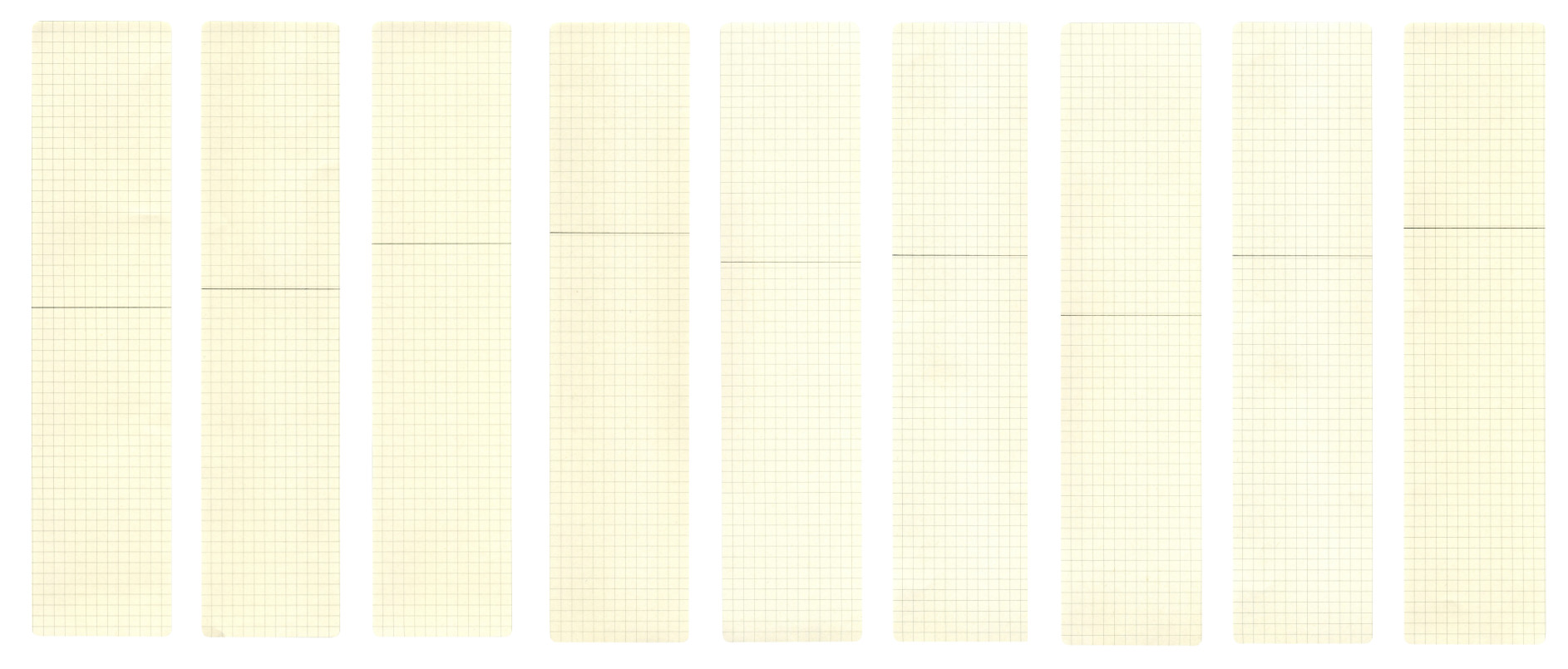 With far-heard whisper, o'er the sea
(Detail) pencil on paper. Mean sea level data 1980 - 1989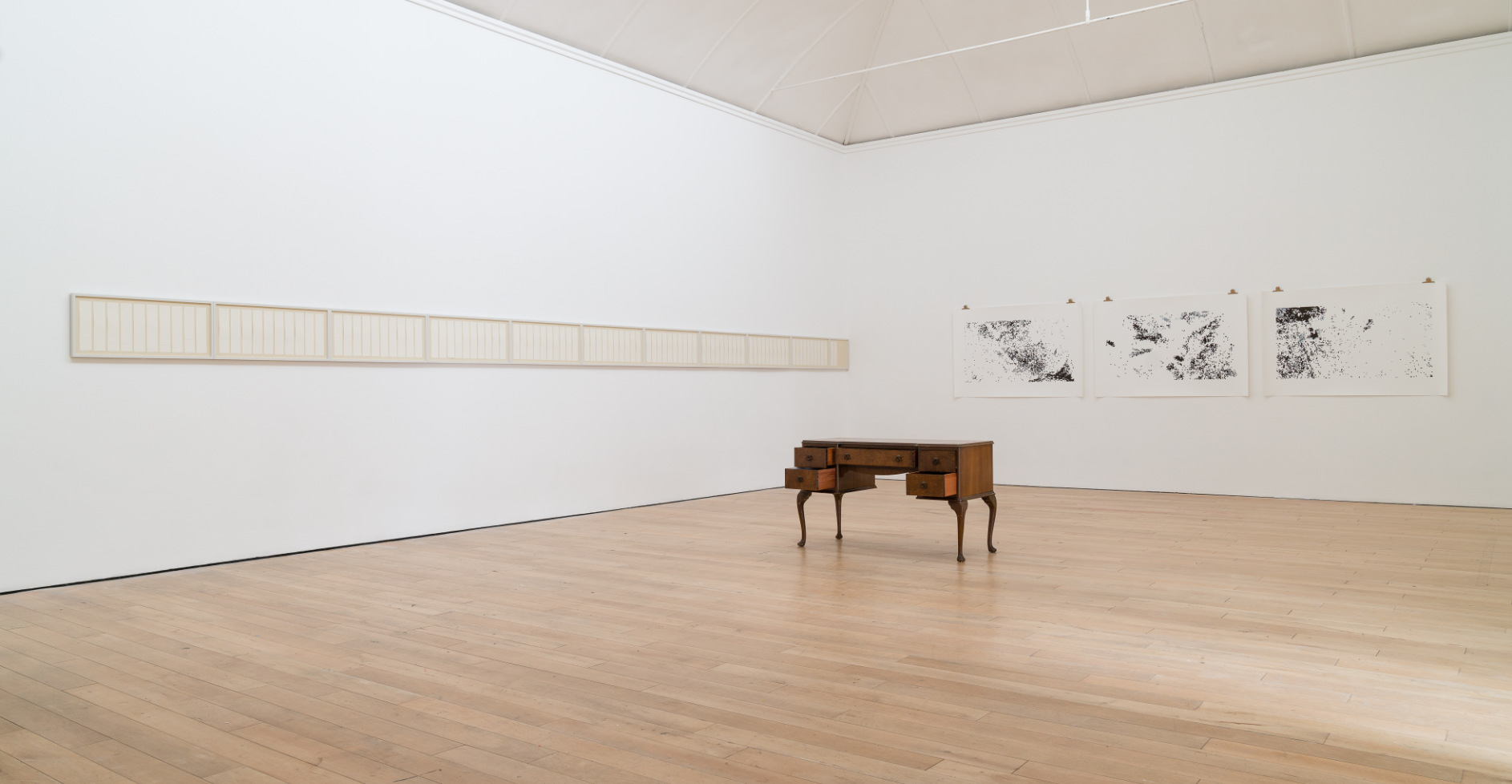 Installation view of
With far-heard whisper, o'er the sea
(on the left-hand wall)
Pencil on paper 8.75m long
One hundred and two years of mean sea level data 1916 - 2017
Newlyn Art Gallery 2019
Next
Back to Artworks