Rebecca Chesney

This Place is Held Dear (Pocket Park)
Super Slow Way 2022
Since summer 2020 I have been artist in residence with art organisation Super Slow Way for the proposed Pennine Lancashire Linear Park between Nelson and Blackburn on the Leeds - Liverpool Canal. During that first year I documented all the wildlife found along the 32 km (20 mile) stretch of the canal and also identified a derelict park plot of land as suitable for replanting and enhancement.
In 2022 I was commissioned to undertake the development of the park by introducing native wildflower species and trees for pollinators and to make it a more pleasant place to stop and take a break. Wildlife charity, In Our Nature, provided guidance and advice throughout the project.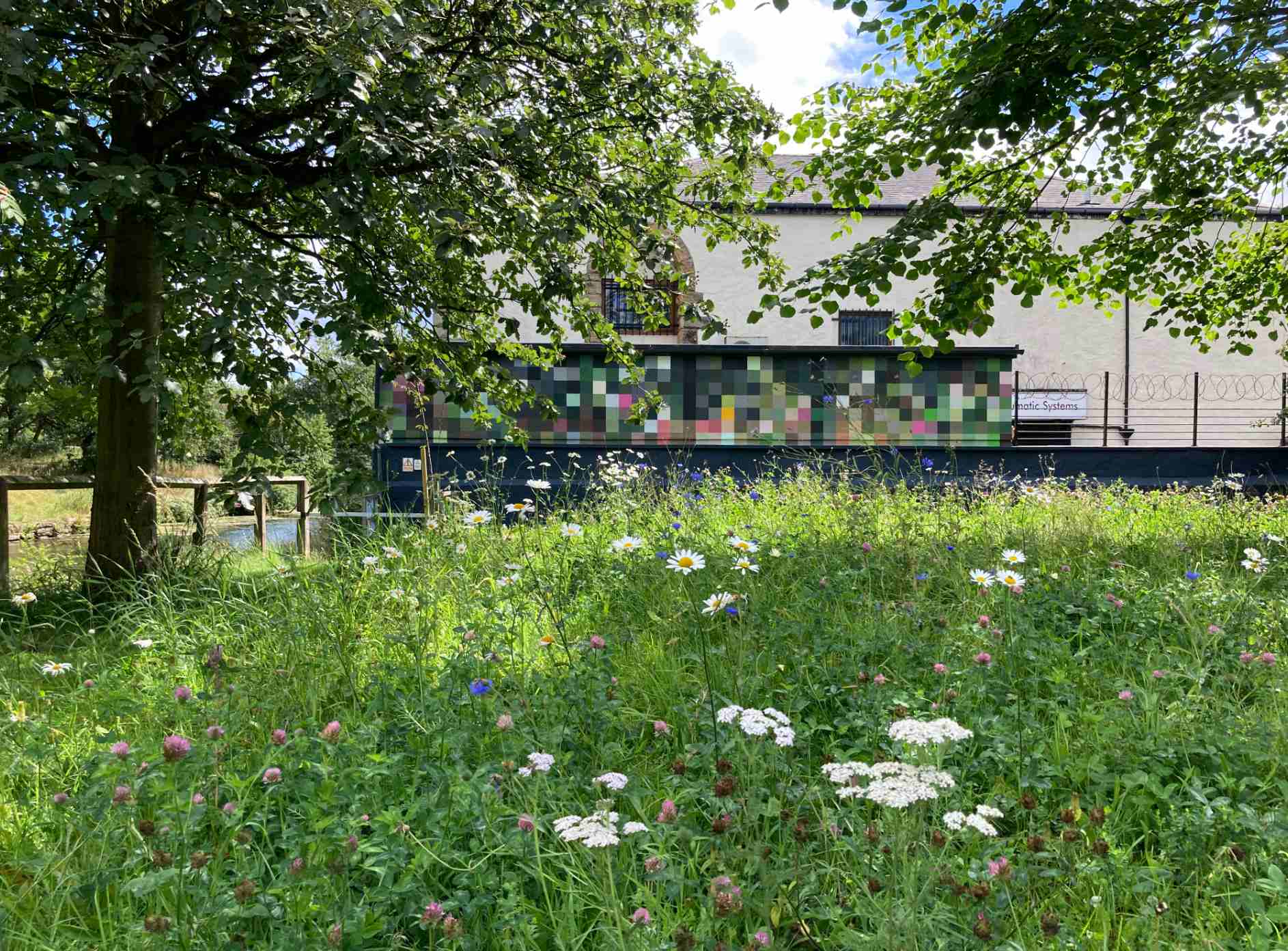 Above: The finished plot in August 2022. The whole plot is approximately 600m2
Below left: Tree graffiti found on the plot - this plot is held dear to someone.
Below midddle and right: the plot in January 2022 and July 2021.
The plot is located alongside the Leeds Liverpool canal in the town of Church in Lancashire and had been neglected for years.

Having spent time documenting and noting all the plants growing along the canal in the area, I made a list of native wildflowers and tree species to be introduced onto the plot with particular emphasis on plants that provide forage and habitat for bees and other pollinators. A combination of plug plants and seeds were used with flowers starting to bloom within 8 weeks of planting.

2000 plug plants were introduced including: meadow buttercup, lady's bedstraw, lesser knapweed, viper's bugloss, cowslip, selfheal, yarrow, common toadflax, foxglove, red clover, wild carrot, oxeye daisy and birdsfoot trefoil.
A number of volunteers helped with the planting of the wildflowers.

Below: the three benches on the plot were restored with the help of Hollins School students.

Below: 4 native trees were planted in March to add to the wildflowers:
2 x wild cherry trees chosen for the blossom and 2 x rowan trees chosen for the berries.

Below: A wall owned by Best Pneumatics runs along the length of the park.
Hollins High School students helped to scrub the moss and mould off the wall and to scrape the moss off the path in April 2022.

I designed a mural to reflect all the colours of the flowers on the plot. A pixel pattern of 392 different colours was painted onto the upper wall and complimentary colour used to block the lower wall.
The mural was created in August 2022 with the help of a number of volunteers.

Below: the finished mural, August 2022.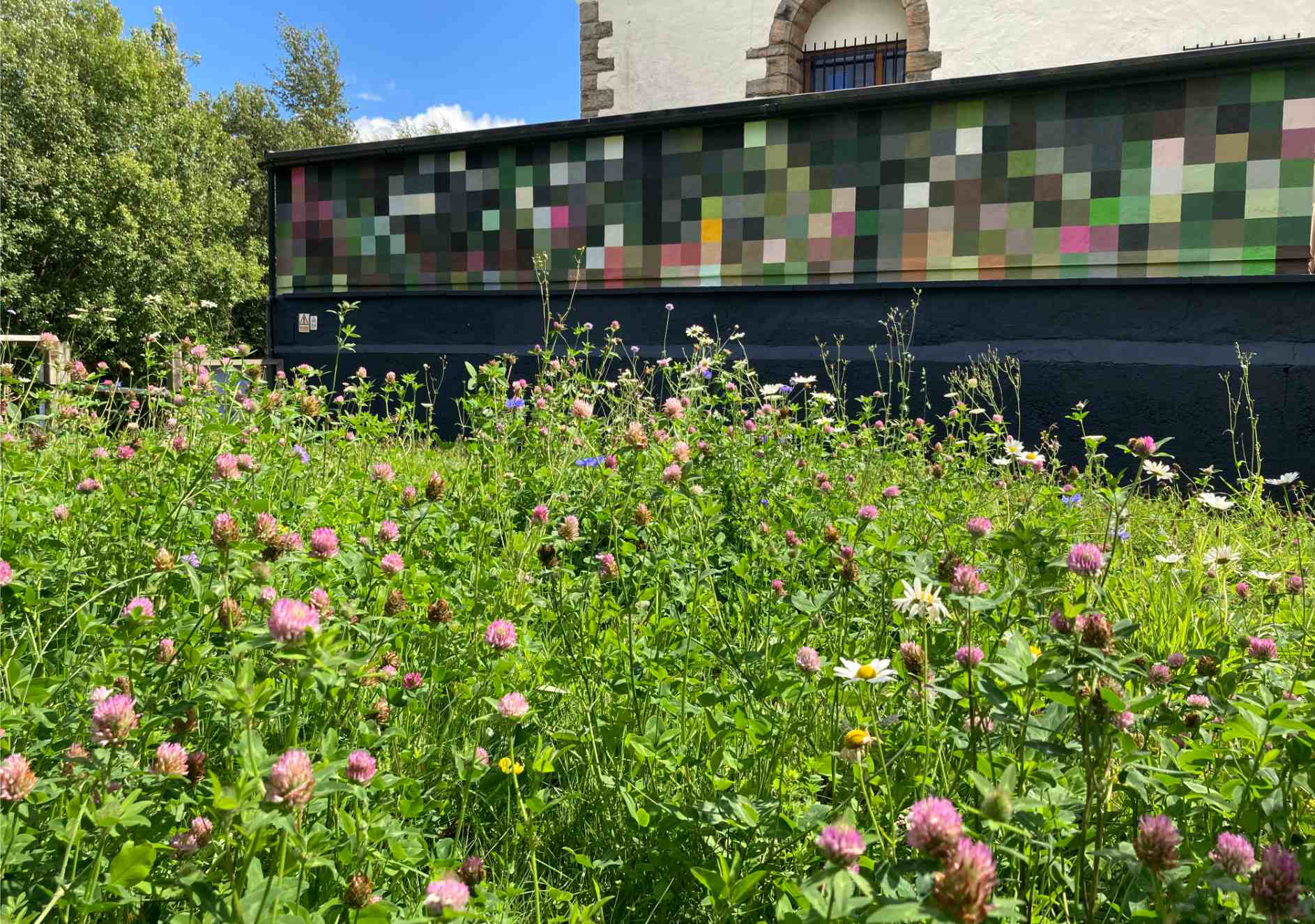 Below left: looking across the plot towards the Leeds Liverpool Canal, July 2022.
Below right: red clover on the plot, July 2022.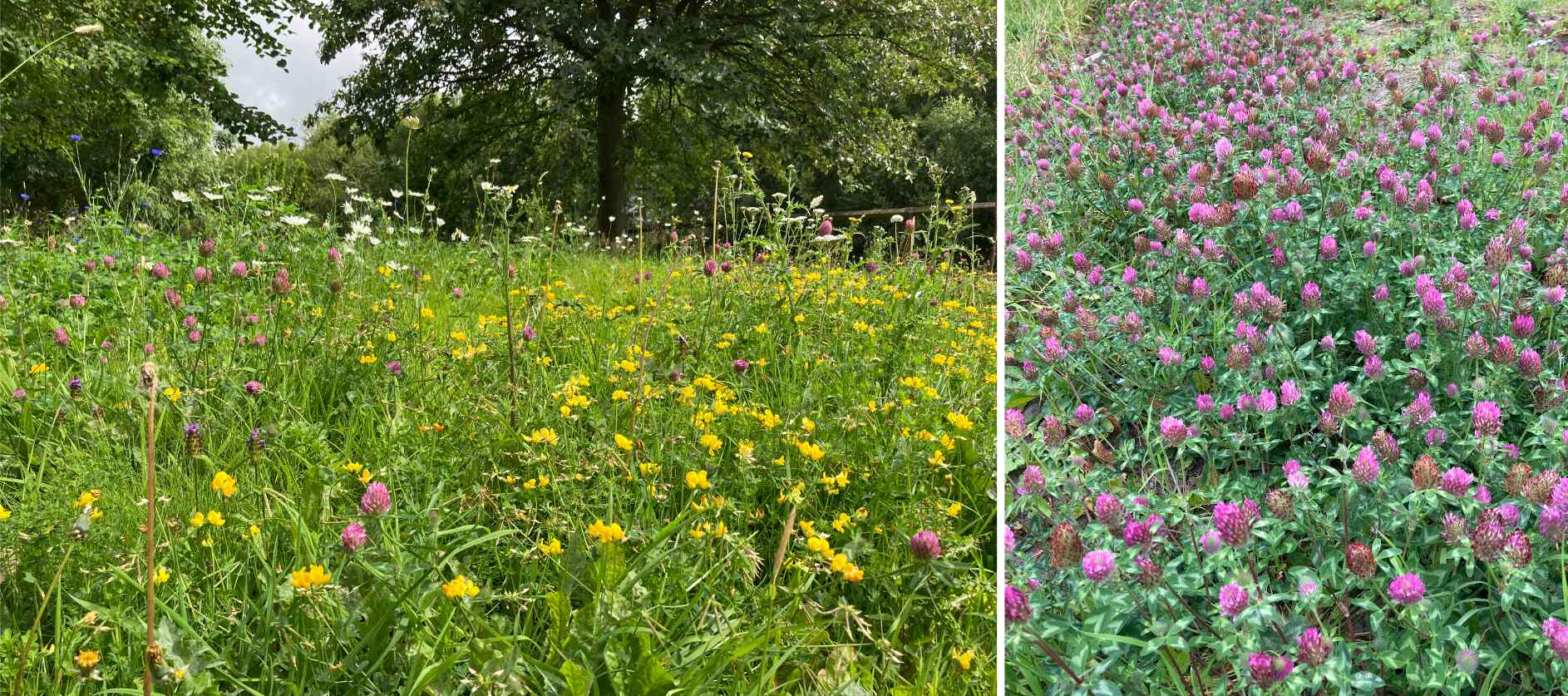 I have produced a series of pressing sheets documenting the variety of plants flowering on the plot in 2022.
Below left: Yarrow; below right: Wild Carrot both collected on the plot in August 2022.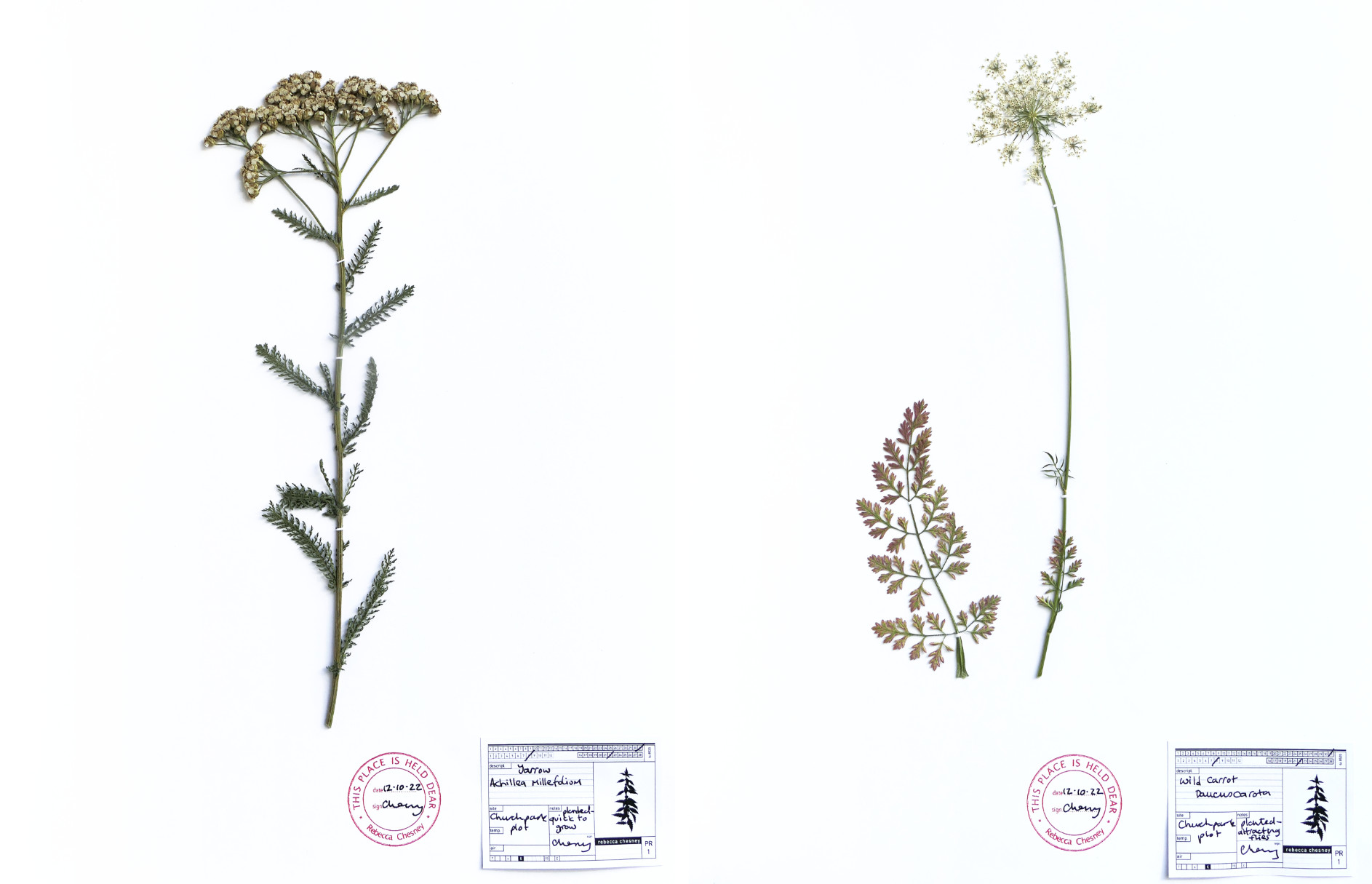 Next
Back to artworks