Rebecca Chesney
Natura in Minima Maxima
Weed Map of Preston 2012
Mapping plants reveals the diversity of species thriving in the urban environment.
I've been counting all the 'weed' species in Preston city since 2006 (only species that were unplanned and not deliberately planted).
Natura in Minima Maxima
highlights some of the 70+ species I've now counted in the city centre since then.
1000 maps were printed and given out during the Preston Guild 2012 festival as part of the
Moments that Matter
exhibition by Lubaina Himid.
The original drawing is 84 x 59 cm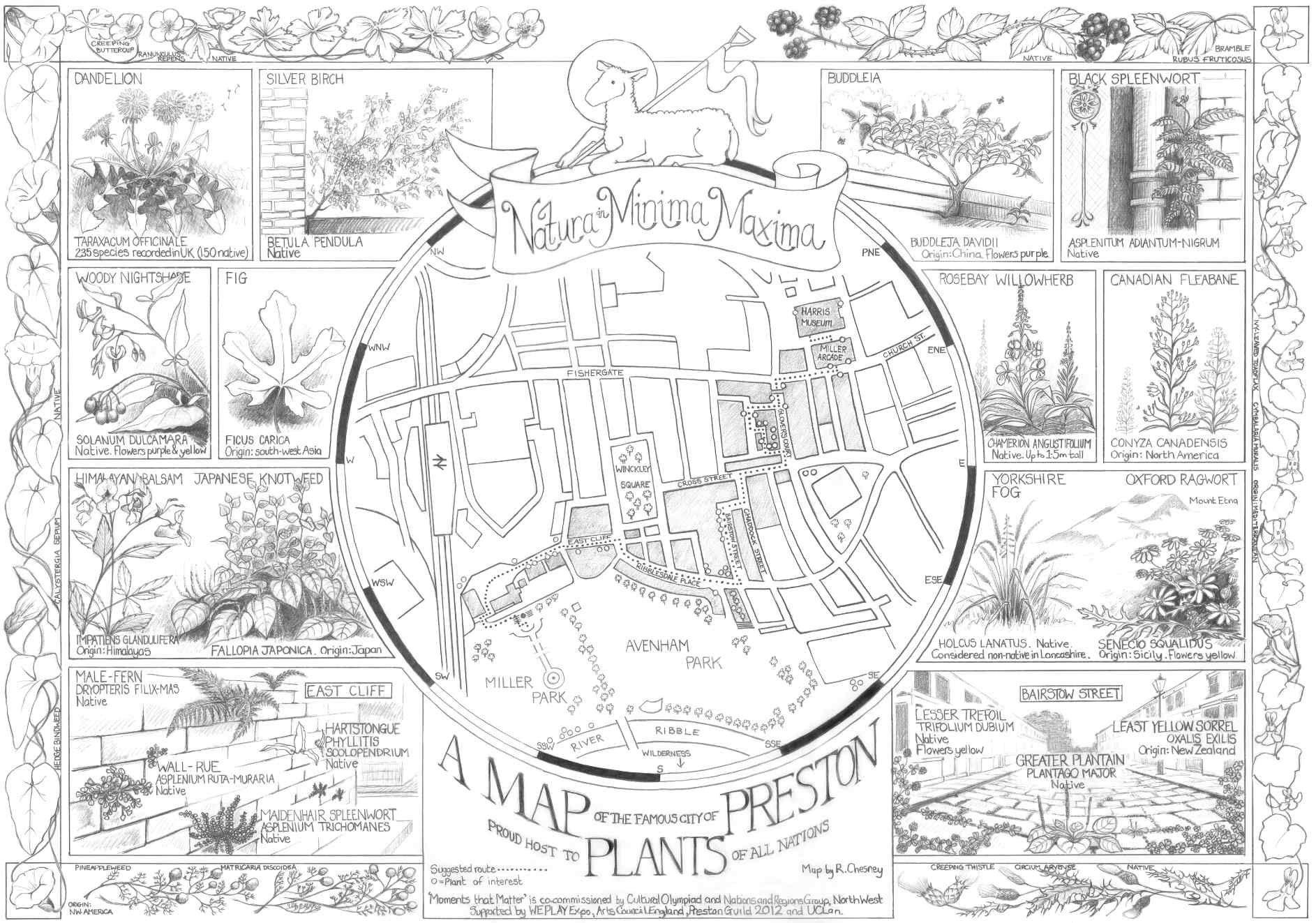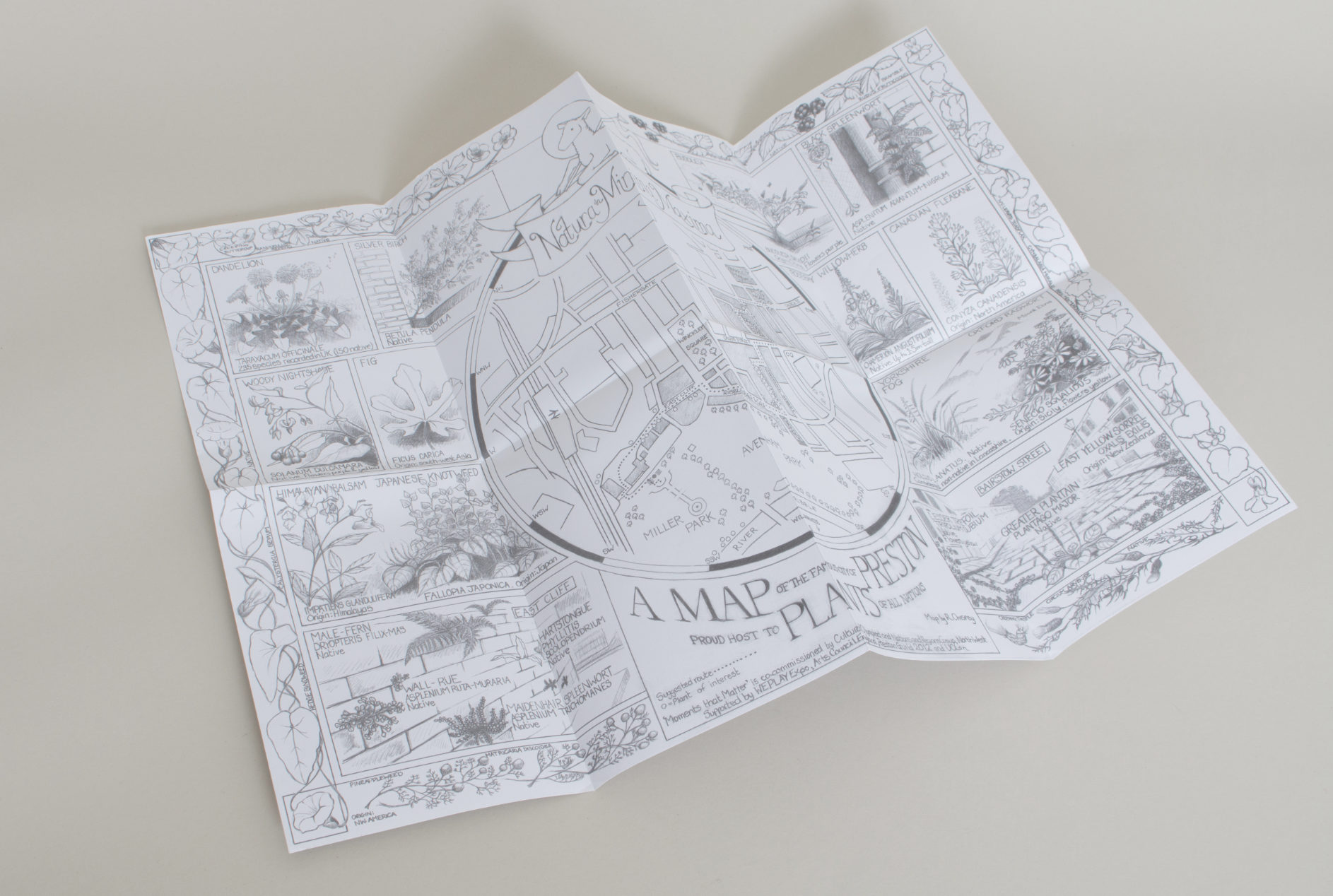 Next
Back to Maps