Rebecca Chesney
Dead Wrens
Anthropology Department, University of Aberdeen. 2009
In 2007 I bought a wooden box from a car-boot sale in Preston. The box was locked and didn't come with a key.
With the help of a locksmith I eventually got the box open (it took me months to get round to doing it). Inside the box was a shallow tray full of old papers, postcards, and a couple of buttons.
Under the tray, packed with shredded paper, were the study skins of 4 beautiful wrens.
Two of the wrens are from Yorkshire; two are from Scotland. The two from Scotland are labelled differently, with a local name of Righ Fhladaigh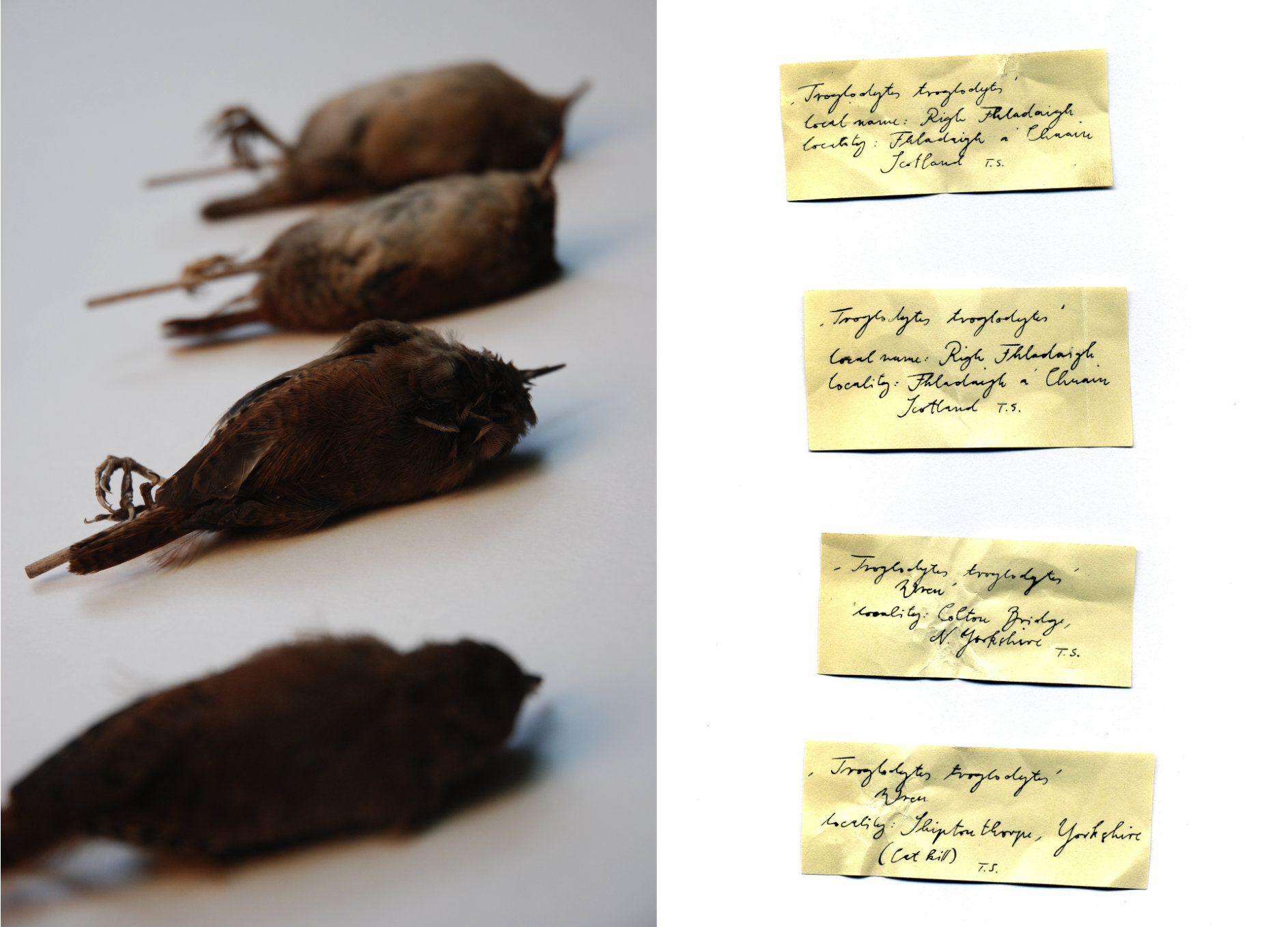 Since opening the box I've tried to research where they are from and who might have collected them.
In my research I found that Fladaigh Chuain is a small island off the west coast of Scotland (there are various spellings of the island name) and that Righ Fhladaigh is Gaelic for King of Fladaigh. In European folklore the wren is the king of the birds – so I think this is where the name originates from perhaps.
I have a friend who is a keen birder and he suggested I contact Scottish Natural Heritage about my find, and they passed me onto the Scottish Island Trust based in Glasgow.
There are a number of sub-species of Wren found in the islands off northwest Europe:
T.t zetlandicus from Shetland; T.t fridariensis from Fair Isle; T.t hirtensis from St Kilda; T.t borealis from Faroe and T.t islandicus from Iceland.
Dr Emily Brooke from The Scottish Island Trust became interested in the Fladaigh Wren because of the different sub-species and organised a trip to the island in spring 2009 to document the number of breeding wrens, take measurements of the birds and record their songs for future analysis.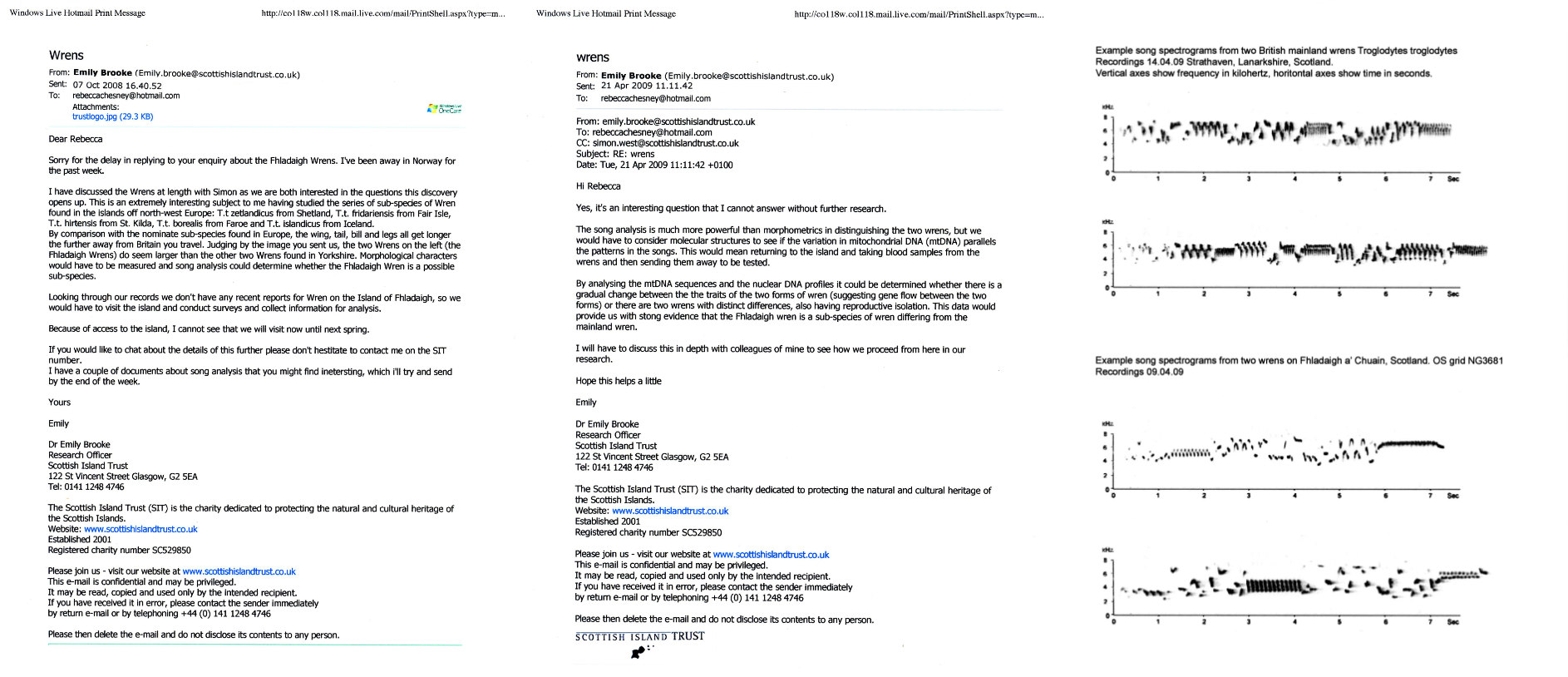 Email correspondence and map of Fladaigh Chuain showing the location of the six breeding pairs of wrens
Dr Brooke found 6 breeding pairs of wrens on the island. She caught 8 of the birds and measured six morphological characters: wing chord, tail length, tarsus length, bill length, and bill depth and width. She also made a number of song recordings.
Only the wing and tail measurements have displayed differences with the mainland wren, but the sonograms are more interesting as they show a number of differences between the Fladaigh wren and the mainland wren. Could the Fladaigh Wren be a new sub-species?
Next
Back to Artworks