Rebecca Chesney
Accidental Death
Research project commissioned by Beam, The Orangery, Wakefield 2014/15
During its brief moments of freedom as escaped bear ripped at flesh and lashed out with its great paws. Before being shot dead it fatally wounded Hannah Haselgrave and severely injured her sister-in-law. Wrapped up in this tragic tale is a list of characters including a biscuit hawker, a plumber, a butcher and a gardener. Unique to Wakefield, this episode took place in June 1844 at the town's zoological gardens: the site of the Orangery where Beam were located.
During my research I discovered newspaper reports from the time of the incident and used these to produce portraits for each of the people mentioned.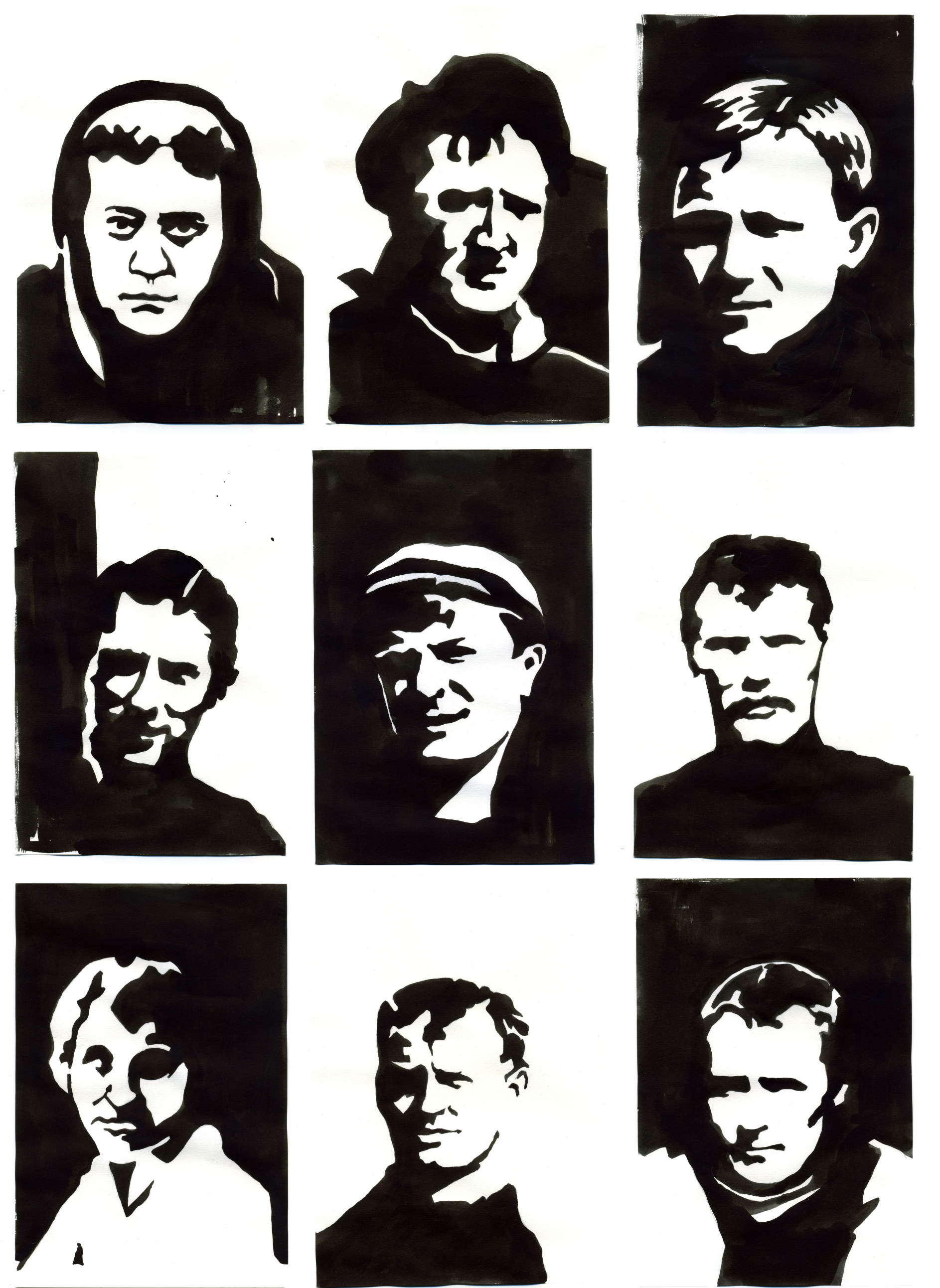 Top L-R:
Hannah Haselgrave. Victim of the bear attack. Died 9th June 1844 aged 53.
Thomas Haselgrave. Gardener, seed and hop supplier, owner of the Zoological Gardens Wakefield. Brother-in-law to Hannah Haselgrave.
William Stead. Drugist. Struck the bear with a hoe.
Middle L-R:
Mr Burrell. Surgeon. Attended to the injured.
Mr John Harrison. Butcher on Westgate. Fired the fatal shot.
Joseph Gledhill. Biscuit Hawker. Lived on Primrose Hill.
Bottom L-R:
Mrs Haselgrave. Wife of Thomas Haselgrave. Injured in the bear attack.
Dr Wood. Attended to the injured.
Thomas Lee Esq. Coroner and Attorney for Wakefield. Head of Inquest held at the Black Horse Inn on 10th June 1844.
All portraits ink on paper (from a series of 13)
Next
Back to Drawings